5 Tips for Branding With Boxes
CUSTOM PRINTED BOXES give customers a wonderful experience. These are boxes that a company can use to promote itself. The boxes are inexpensive and also are a good way to enhance a company brand, help consumers be able to simply recognize products, as well as attract attention.
These boxes can in fact advertise a company in an effective way. You can make them personalized and look attractive with the help of different techniques. You need to know how to brand these boxes so that they can speak to a customer. These are the boxes that customers remember.
Below are five tips that you can consider when wanting to order custom boxes for branding.
Why Size Is Important
You need to keep in mind the size of the box. A huge benefit of custom boxes is that you can choose the size that you prefer. It is important that your products fit in properly so that no harm occurs to them during the journey. A perfectly sized box will be able to store your products so that they do not move much during the transportation phase.
If you have fragile goods then you will need to be more careful when transporting these. A box that is custom made can be made to the perfect size for your products. It will have the proper space needed between goods when they are going from one place to the next.
Advertisement
Choose The Material Of The Box Carefully
Another important tip to keep in mind is the material of the box. The material should be sturdy. You do not want the box to break whilst it is transporting your precious goods. This is another benefit of choosing custom boxes. You can get to choose the material that the box will be made from. If you select one that is made from weak material then you risk the safety of your products.
Boxes are made from different materials. You can find corrugated custom boxes, cardboard boxes, etc. Boxes made from these materials are said to be strong. Corrugated custom boxes are said to be sturdy and good to transport precious products in. The same is true with strong cardboard boxes.
The Printing On The Box
You need to focus on the box printing as well. This needs to be done in a way that it attracts the customer towards what you are selling. You do not want your products to be lying on store shelves but not attracting anyone.
Research needs to be carried out into what pulls customers towards what you are selling. You can then pursue box printing according to this. For instance if you are selling to customers who are children then cartoons and bright pictures can be used on the packaging.
The printing is something that can draw the eyes of customers. This is what you are aiming for when wanting to sell something. You want people to notice what you are selling and actually buy your product.
Advertisement
Shape Of The Box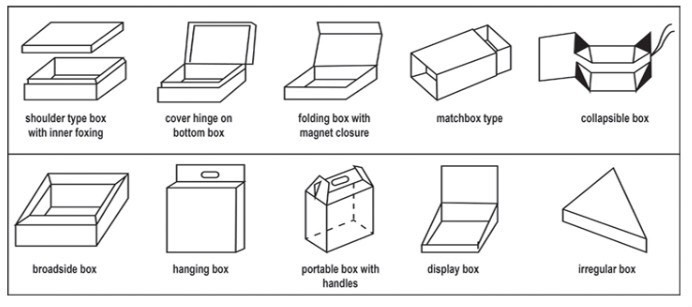 Shape is also important especially if the custom printed boxes will be the ones which will be advertised in stores. A fun shape is able to attract potential customers. Something unique can even pull people towards it.
Some toys are put into fun shaped boxes. You may have seen cars put into boxes that are shaped like cars.
Even when wanting to transport your products, you may need to get a certain shaped box that will be able to keep your products safe whilst the journey is occurring.
Details To Include On The Packaging
There are some details that can help with branding. Custom printed boxes can have your logo, the company name, contact details etc. on the packaging. This can tell customers about your company. A logo can even be recognized if it becomes popular. Therefore customers can recognize it from far away even.
Conclusion
Custom printed boxes can help with branding. By keeping the above tips in mind you can get a wonderful box that is able to help your business out. You can market your good with the help of a box like this. You need to design it carefully if you want it to attract others.
Advertisement
SPONSORED VIDEO
Branding with Ferocity – Thinking Like an Indie Brand
Get a better understanding on how to leverage new technologies to engage and delight shoppers, sustainability's role in product and package design – being sustainable and premium are not mutually exclusive, plus best practices and tips for collaboration and how to launch new products and refresh existing product line-ups and brands.