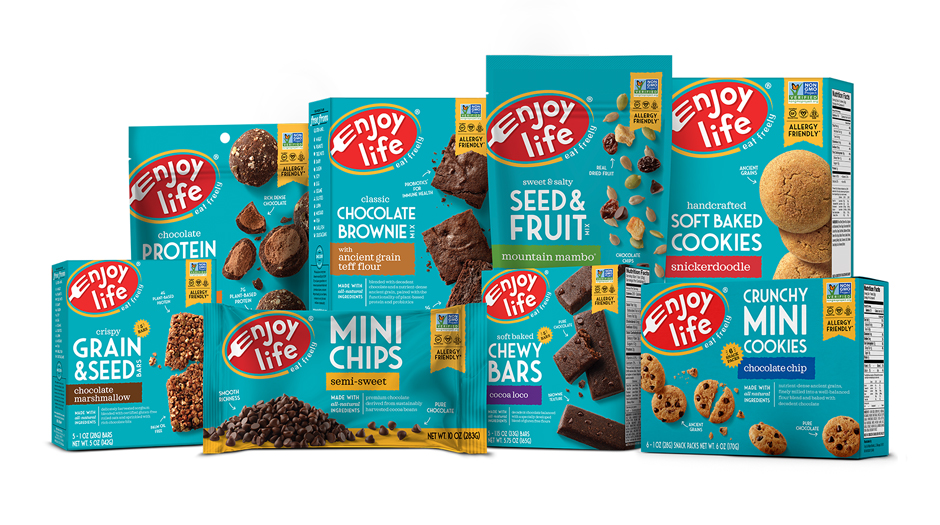 The old school thought on food and beverage marketing was geared at creating a slogan to tell people what they should like with messages such as this is new, this tastes good, and you need this.

"From kids to parents, we've used marketing campaigns to bring products into your home and drive purchases," says Lauren Mink, vice president of marketing and social media for TransMedia Group, which represents numerous food and beverage clients. "Now, we're listening to the consumer. People are concerned with health, ethics, conservation, and the market hears them loud and clear."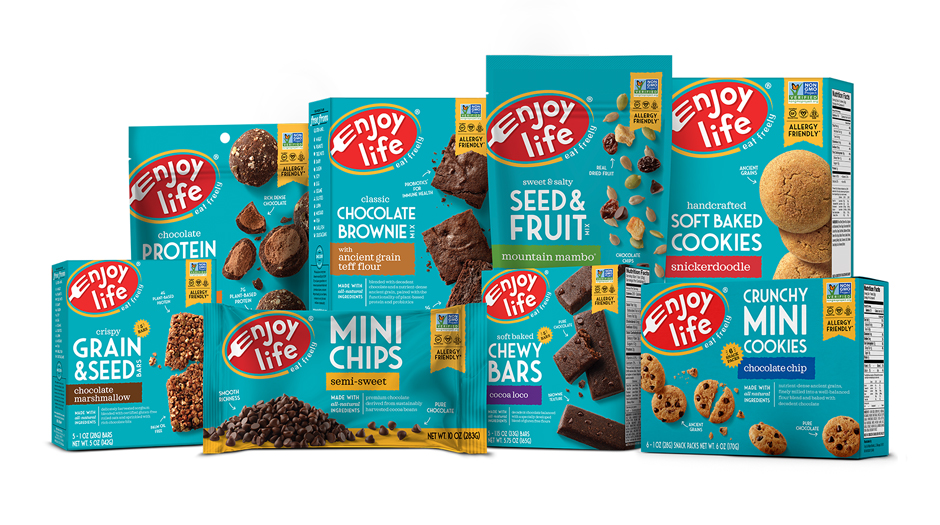 Among the food and beverage marketing trends, making noise in 2018 is a growing interest in sustainability, premiumization as a differentiator, using design to tell a deeper company story and thinking beyond the shelf, concentrating on the total consumer experience.

Blake Mitchell, principal of Interact on Shelf, a design firm that has worked with more than 100 food and beverage clients on branding and package design projects, says the biggest thing that brands need to consider is purpose.

"Consumers are interested in food more than ever because of all these food celebrities, food shows and the rise of farmer's markets; it's now sexy to eat good food, whether you're growing your own food in a garden or getting a great Instagram photo at a hot café in SoHo," he says. "As people are looking to understand what's in their food, marketing and design branding has to make sure they are communicating that they are rooted in this deeper purpose."

Mitchell notes that while you can get lucky and create a design that's visually stunning that resonates with consumers, he feels a successful design must be grounded by something larger than a pretty picture so consumers will grow a strong affinity for.

Advertisement
"It's not about specific elements, but about the larger meaning and purpose and whenever a client comes to us, we ask what that larger piece is," he says. "Communities are being built around specific beliefs and value systems and brands are exuding that and consumers are wild about anything the brand is putting out."

One brand that he says is doing very well is Enjoy Life Foods, which were early adopters of the allergen-free movement and made that a big part of its marketing message when the company did an overhaul of its design and marketing in 2017.

"They are deeply rooted in values and belief systems that directly correlate back to a consumer community," Mitchell says. "They have achieved success because they have been able to stand for something and a lot of consumers have a strong love for them."

Think Local
Patrick Nycz, founding president of NewPoint Marketing, says local, small and regional food is currently riding a popularity wave and the marketing trend is to support local producers, businesses and farms in marketing campaigns (both traditional and social media), on packaging, and in the store with shelf talkers and other materials.

A company, Nycz notes, has done some savvy marketing is food supplier BeeFree Gluten-Free Bakery (not one of his clients.) "A few years ago, this brand was only in Indiana. They have worked hard on the package to tell the right story (gluten free, paleo, clean label, etc.), and appeal to the right audiences and stand out on the shelf," he says. "BeeFree Gluten-Free Bakery social media includes the family story and features the packaging and story-lines, supporting their cause and healthy living."

Advertisement
A Tale on Packaging
Vanessa Walker, executive vice president of marketing and innovation for the brand Celsius, an award-winning fitness drink, says a great deal of marketing today speaks to the latest dietary concerns and fads, and many brands are coming out as a result of people's awareness of plant protein, desires to cleanse from dairy, Keto diets, etc.

"As natural brands cross into traditional channels and feel the love from consumers who are providing volume in those additional accounts, they are able to pay slotting fees and expand," she says. "These expansive moves allow far greater consumers the ability to see their brand and interface with their proposition, giving smaller brands with specifically focused, niche nutritional benefits, a broader platform to pick up consumers."

To help attract customers, a product's design elements are crucial. Walker notes a design must "speak" to a consumer right away and nail their core concerns with answers on the design that explains how the product fits what they are looking for, and convey that it will be delicious.

"If the packaging is right, it will save six figures annually in marketing costs," Walker says. "Not every small brand can afford a large marketing plan, but the packaging will provide a communication tool to educate consumers on ingredients, positioning, and can build trial and lead to loyalty."

Celsius changed up its design in 2017 and took off like a rocket once it transitioned the position from an old-school calorie counting proposition to a fitness lifestyle brand.

Advertisement
"Within our category (beverage) and sub-segment (functional energy), we achieved standing out on a crowded shelf and revamping energy drinks, which were formerly only one look," Walker says. "We added elements which would attract attention and beyond the optics, create a discussion."

David Martin, vice president of strategic marketing and customer solutions, beverage for WestRock, says the company studies packaging to understand how it can impact purchasing habits, and this research gives it insight into consumer behavior, brand loyalty and retail experience.
"We know that packaging matters," he says. "Packaging can enhance brands, build trust between a brand and consumers and educate consumers about a product. In fact, 65% of consumers say they have tried something new because of packaging and 42% have used a product more frequently because of packaging."

He adds that within the beverage industry, a few major marketing trends stand out. First, there is growing interest in sustainability regarding secondary packaging including a shift from using non-sustainable materials to more renewable solutions such as fiber or paper-based solutions.

"In addition, with mounting competition across all beverage categories, the industry sees premiumization as a competitive advantage," Martin says. "Packaging can help convey the premium characteristics of a product and help differentiate it from the competition."

The Importance of Social Media
Social media is now a huge personification across the market. Mink shares that not only has it made any and every consumer a reviewer with an open platform, but the market now understands that influencers and everyday consumers have the same, if not more, power than even huge shows like NRA with spreading the fire on hot new items.

For example, in July, Hershey's released a milk chocolate and Reese's whipped cream, but did so without airing one commercial or touting it in any print ad. Hershey's instead chose to launch the rumor at conventions for snack food to social media influencers from Canada, across the U.S. and through Europe and the word spread like wild fire.

"This is textbook to the new pulse of digital marketing; brands are actually paying PR firms for their social media and marketing teams to create grassroots, viral campaigns and connect them with successful online influencers worldwide," Mink says. "Consumers everywhere were calling retailers like Target, Publix, Safeway and more to request this product on shelves."
SPONSORED VIDEO
Branding with Ferocity – Thinking Like an Indie Brand
Get a better understanding on how to leverage new technologies to engage and delight shoppers, sustainability's role in product and package design – being sustainable and premium are not mutually exclusive, plus best practices and tips for collaboration and how to launch new products and refresh existing product line-ups and brands.