BXP IS PROUD to feature these Agencies to Watch. Based on their exceptional work, extensive experience, and highly creative staff, these firms were chosen as the creme de la creme of the industry and come highly recommended by the BXP team. We invite you to visit their websites to view their portfolios and consider them for your next project.
FEATURED AGENCIES
121
121 is the day to day branding partner for global fortune 500 companies. Our highly responsive customer service and fast turnaround business model is disrupting the way many companies conceive branding services. From package design all the way to digital solutions, one-to-one will work to grow your business and tell your story.
Through the speed and quality of our work, we can accomplish your goals, while achieving cost-efficiency with a fast turnaround.
---
Cuticone Design

Cuticone Design is a New York based brand agency specializing in consumer packaging and strategic image creation. Since 2000 we've been innovating and managing breakthrough packaging for hundreds of products in numerous categories. Delivering on thoughtful and targeted design, we've produced award-winning packaging for prestige and mass market brands in regional, national, and global markets. Our approach is to solve our clients' marketing challenges by leveraging consumer insights with on-trend creative solutions.
Says principal Joe Cuticone, "It's important for us to look at ideas with a fresh perspective and create brand experiences that are meaningful. – We look for that magical balance between business and art in ways that bring originality and style to otherwise ordinary consumer goods".

---
Dot Matrix Design Group, Inc.

Dot Matrix is passionate about building brands and helping our clients succeed. We are functioning workaholics. We love what we do. We've worked with some of the same clients for close to 25 years. We have big names on our roster like Unilever, Colgate-Palmolive, Disney, Johnson & Johnson and Pfizer as well as start-ups who we have helped build into household names. In addition to branding, packaging and publication design, we have been delivering an increasing amount of video animation. And we're not tied to one product category either. We've partnered with clients in automotive, housewares, food, beverage, nutraceuticals and others. To us, the end product is just as important as how we arrive there. Even with the most challenging projects, the process should be enjoyable, devoid of attitude and red tape. You'll love working with us.
---
Fish out of Water Design Inc.

Thinking differently drives results. At Fish out of Water Design, we know retail. From store design to packaging, we've been offering fresh perspectives to clients for 13 years. An effective package doesn't just look good; it functions within the expansive context of a shopper's journey and empowers the customer's experience. At Fish, we understand the whole ecosystem: in- and out-of-store communications, merchandising, the digital landscape and the store environment. Some say it's the combination of services that sets us apart; others credit the firm's philosophy on partnership – the melding of creative and strategic minds to answer the emotional and rational challenges of a brief. Our broad knowledge of retail allows us to think differently and create customized solutions for our clients. And that's what drives results.
---
FORCE pkg
THE POWER TO INFLUENCE AND AFFECT PACKAGING & DESIGN.
FORCE pkg is a new design and branding concept that combines real collaboration and real mobility. Built on a results oriented philosophy, the FORCE Crew delivers designs that impact the decisions consumers make at retail. Everything we do is supported by our "Relationships First" model … we know how to listen, we ask better questions, and we know how to have fun. We enjoy our work and so should you.
---
GIRVIN | Strategic Branding & Design, since 1976.
Consistent performance for brands around the world.
Tim Girvin's been there from the beginning, first as a sign painter, motorcycle pin-striper, then store designer and retail/restaurant environments builder. From there to packaging, signage, shopfronts, massive design campaigns, exhibits, merchandising and dynamic display in interactive design, social media and field marketing.
We believe in the soulful journey of brands. Every project begins with a BrandQuest®, GIRVIN's audit into the heart of the brand: their teams, promise, future visioning, messaging and visual language. And everything we do is bespoke: customized and hand-crafted brand tailoring. We push towards state-of-the-art creative for massive CPG such as J&J, P&G, Suntory, Diamond Foods and KamedaSeika, Ltd., global fashion at VFCorporation, global media for TVTokyo|Asahi, CBS, WarnerBrothers, and Universal Studios.
We know how to tell brand stories, capture audiences, link to them with new identity programs, social media, built environments and holistic, integrative expressions. Reach to us at [email protected]
---
The Goldstein Group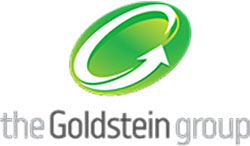 The Goldstein Group is a New York City brand identity and design firm where intelligence becomes visual. TGG incorporates strategic and analytical techniques into the design process to achieve bottom line results for our clientele. Led by industry veteran Terri Goldstein, TGG is comprised of a high caliber group of strategic planners, graphic designers, industrial designers, copywriters, name developers and intellectual property experts who create the visual identity for brands such as Allegra, Carmex, Nasacort, Aqua Net, Gulden's and Ronzoni, to name a few. From strategic planning to naming, logotype and brandmark design to package graphics and structural design, the TGG team is guided by the firm's groundbreaking principle, Shelf Sight Sequence™ – in which the hierarchy of visual information (colors, shapes, symbols and words) reflected in its work is recognized in the same sequence as the brain processes it. TGG has been committed to building brands of enduring value for the past decade – with more to come. The Goldstein Group. Intelligence Made Visual™.

---
Harper House
We are Harper House, the new paradigm in brand strategy, creative design and premedia. Since 1919 Harper House has provided real-world packaging solutions to communicate effectively with your audience in ways that are fresh, engaging and memorable. We take a holistic approach – crafting a narrative through design, imagery and strategic messaging to build brand personality for a positive customer experience. With a suite of services from creative concept to photography to prepress we manage the entire process in house providing a single contact source and a highly competitive speed-to-market.
---
Haugaard Creative

Haugaard Creative is a Chicago-based, full-service design agency specializing in the areas of visual identity, graphic packaging, marketing asset design and more. Boasting award-winning designs and client relationships spanning over twenty years with world-leading CPG clients, Haugaard Creative offers both the industry and process expertise of a large-scale company and accessibility and speed of a small agency environment. From initial strategy and brand development to artwork production and prototyping, Haugaard Creative's time-tested design process ensures the best results to fit the needs of their clientele's target market. For more information, visit www.haugaard.com.
---
Hughes BrandMix

At Hughes BrandMix, branding encompasses more than just the packaging. Our expert mix of strategy, design, and activation has generated millions in sales, produced double digit brand growth, and launched time-tested brands.
It's not just our process that we've perfected over the past 30 years that drives success. It's our people. We are a dynamic team of strategic creatives that are experts in brand creation and activation. We truly care about being collaborative brand partners to our clients in everything we do. That's why many of our brand partnerships span decades.
Whether an emerging, ascending, or established brand, we want to elevate your brand's presence and drive measurable results – so don't be shy… contact us!
---
Interbrand
With a network of 29 offices in 22 countries, Interbrand, a global brand agency, believes that growth is achieved when an organization has a clear strategy and delivers exceptional customer experiences. From briefing to building, Interbrand's combination of strategy, creativity, and technology makes it uniquely capable of driving the growth of its clients' brands and businesses.
Our dedicated Consumer & Retail Brand Experience Team creates iconic brand experiences that transform the way people engage, shop and buy—and repeat. We are—and aspire to be—the essential partner to the world's fastest growing companies. Through our expansive experience, expertise across a variety of categories and our collaborative approach to the creative process, together with our clients, we grow brands and businesses.
---
Invōk Brands
Invōk Brands is an independent brand strategy and design firm trusted by the world's largest CPG companies and retailers on their most iconic brands.
With offices in New York & Toronto, our expertise is brand packaging and in-store communication.
We help to drive business results by creating authentic and remarkable visual brand stories connecting brands with a new generation of consumers.

---
Little Big Brands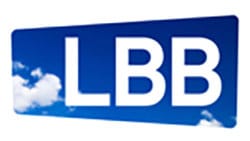 Little Big has been creating extraordinary brand design since 2001. We feel our name is a pretty good representation of the firm itself—we are the perfect mix of little and big. There is no trade off with Little Big—we have partnered with some of the most trusted names in the business and we know how to respectfully grow or create a brand. Our work is insightful, inspired, and never frivolous, and we are committed to creative solutions that get results.
---
Phototype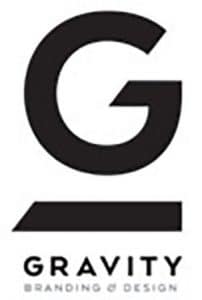 Gravity is a small agency with big experience—and even bigger thinking. We are a collection of creatives and strategists who, after cutting our teeth at big agencies, struck out to do something different. Fueled by an irresistible force, we exist to push boundaries, question reality and create a better future on the brands we work with.
We have four core offerings…The Newton, The Lab, The Studio and The Building. Gravity is a place where ideas are conceived and tested, strategies are developed and applied, design begins and becomes ready for the world.
Simply stated, we shape, we mold, we create and we make it happen.

---
Porchlight
There is no substitute for hard work. This is our philosophy and the words we live by. It's what drives our passion for good design and fuels our quest to solve the toughest of challenges. At Porchlight, we work hard to make our clients' brands and products the hero — in store, online, in print and in conversation. Hard work pays off.

---
Sloat Design Group
With a focus on natural and organic products, Sloat Design Group has been creating and revitalizing brands across all retail segments since 2003. Their brand identities and package designs are thoughtfully created to work with a brand's growing product line, over time and across multiple consumer targets. Always immersed in the trends that affect consumer packaged goods, particularly food and beverage, they develop strategies that keep their clients a step ahead. Their award winning team has helped some of the most discerning global brands and visionary startups express their unique brand personality, stand out on shelf, and realize quantifiable results.
www.sloatdesign.com
---
Wallace Church & Co.
What began in a townhouse on 48th St. in Manhattan has grown into generations of thinkers and creators who have put their own special mark on what it means to design the future.
Wallace Church has been instrumental in launching many of the world's greatest brands. We pride ourselves on our innovative approach to package design, rooted in craftsmanship, strategic thinking and authenticity in connecting with consumers.
Our team consists of a mix of creators, collaborators, motivators, and cultural observers from across the globe. Our goal is to create memorable brand experiences.
www.wallacechurch.com

---
WFM, Inc.
WFM has been developing packaging and brand identity for over 46 years. Although consumer trends and buying habits are constantly evolving, our focus has remained the same – elevating our client's brand experience to the highest levels.
WE'RE FOCUSED. WE'RE FAST. WE'RE USER-FRIENDLY.

---
Works Design Group
We're a small agency doing big things. We specialize in branding and package design for the food and beverage industry, but we have worked across a number of diverse industries and there is no creative challenge that we cannot meet. From brand identity to production management, we have done it all for our clients, which include such beloved brands as Campbell Soup Company, The Hershey Company, Pepsico, Hatfield Quality Meats, and Pier 1 Imports. With over 20 years of experience under our belts, Works Design Group is committed to producing inspired designs that both reflect and enhance the strategic goals of our customers' brands.