Buzz-worthy healthcare innovation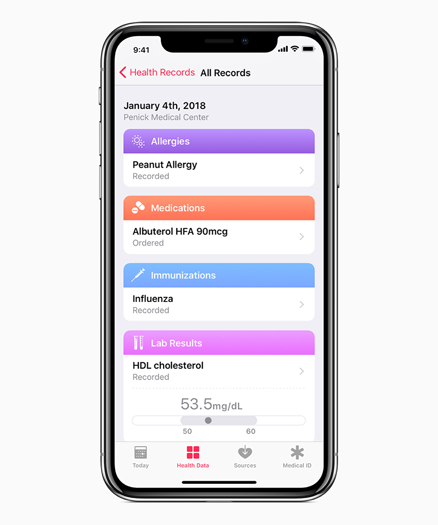 Daily tasks such as tooth brushing may get outsized health benefits thanks to collaborative innovations that marry physical products and technology. One such innovation is the Colgate Smart Electronic Toothbrush E1 with Artificial Intelligence from Colgate-Palmolive, Kolibree and Apple.

The toothbrush, which launched earlier this year on Apple.com and select Apple Stores and now is also available directly from shop.colgate.com, provides users with real-time feedback about their brushing so they can take better care of their oral health. This feedback is collected from the brush's real-time sensors and the software's artificial intelligence algorithms to detect brushing effectiveness in 16 zones of the mouth. The Colgate Connect app features a 3-D brushing coach, which aims to make oral care routines more enjoyable and encourage better brushing habits.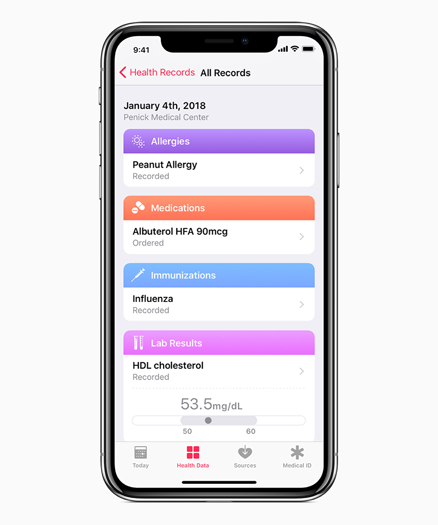 The data will be used not only to improve individual users' oral health, but also for larger societal health goals. The Colgate Connect app is integrated with Apple ResearchKit. This enables Colgate and the Colgate Smart Electronic Toothbrush—with the user's permission—to crowdsource tooth brushing data to get even smarter about oral care for better and faster future innovation.

"The first step to improving brushing is to understand consumers' brushing habits, and Apple ResearchKit has proved to be a powerful tool for this," says Dr. Patricia Verduin, chief technology officer, Colgate-Palmolive Company. "Connected health devices like the Colgate Smart Electronic Toothbrush provide a valuable opportunity to enable people to monitor their health and wellness. Using Apple ResearchKit to expand the boundaries of oral care is a testament to Colgate's drive to create innovative solutions that help people take better care of themselves."

Embedded heritage

The Colgate Smart Electronic Toothbrush isn't the first toothbrush to use artificial intelligence, although it might be the most powerful name brand to rise to the challenge. In its quest to develop an innovative AI toothbrush for the mainstream consumer, Colgate partnered with Kolibree, which showed an AI toothbrush at last year's CES show. The Colgate Smart Electronic Toothbrush uses Bluetooth connectivity and sonic vibrating technology and is powered by Kolibree.

Advertisement
The tech company launched Ara, which it says is the first toothbrush with embedded AI, at the 2017 CES and became a CES 2017 Innovation Award Honoree for the breakthrough product.

Ara was praised for knowing precisely where brushing is happening in an individual's mouth, even when not connected to the app on a mobile device. Whether brushing on- or offline, brushing data including frequency, duration and brushed areas is captured in the toothbrush and automatically synced via Bluetooth Low Energy 4.0 when the app is open. In addition, Ara offers the benefits of an electric toothbrush with bristles and sonic vibrations, which the company says is gentle enough to effectively remove plaque without "overbrushing" that can cause gum recession.

Ara's advanced "offline mode" was a new step for the Internet of Things (IoT) in oral health. It's the culmination of studying behaviors, over a three-year period, of more than 10,000 people who have used a Kolibree toothbrush, the first electric connected toothbrush. The company has learned that children are motivated to brush their teeth, and have learned to brush better, when enticed by a mobile game such as Kolibree's Go Pirate, which is part of the Kolibree app. Adults don't always need to be as engaged with an app. Some days grown-ups are too busy or not in the mood to pull out a smartphone whenever it's time to brush their teeth, and this is where Ara comes into play.

"Raw data from the sensors runs through the processor, enabling the system to learn your habits and refine accuracy the more it's used," says Kolibree founder Thomas Serval. "Patented deep learning algorithms are embedded directly inside the toothbrush on a low-power processor."

Wave of health innovations coming

We can expect more collaborations in the health care arena, now that Apple has opened its Health Records API to developers. In June, Apple delivered a Health Records API for developers and researchers to create an ecosystem of apps that use health record data to better manage medications, nutrition plans, diagnosed diseases and more. The Health Records feature allows patients of more than 500 hospitals and clinics to access medical information from various institutions organized into one view on their iPhone. What does this mean for the average iPhone user? He or she can share medical records from multiple hospitals with different supporting apps.
This will help medical providers collaborate on an individual's treatment and get a more holistic view of a patient's health, and that Apple says will help health-minded companies improve their patients' overall health.

Advertisement
"Medical information may be the most important personal information to a consumer, and offering access to Health Records was the first step in empowering them," says Jeff Williams, Apple's chief operating officer. "Now, with the potential of Health Records information paired with HealthKit data, patients are on the path to receiving a holistic view of their health. With the Health Records API open to our incredible community of developers and researchers, consumers can personalize their health needs with the apps they use every day."

Health Records data is encrypted on iPhone and protected with the consumer's iPhone passcode. When consume
rs share their health record data with trusted apps, the data flows directly from HealthKit to the third-party app and, Apple is insistent on this point, the data is not sent to Apple's servers.

Developers building health apps can individualize experiences, with the user's permission, based on the user's unique health history across key categories. One example is Medisafe, a medication management app, which will connect with the Health Records feature so consumers can easily import their prescription list without manual entry, quickly enabling pill reminders and allowing the user to receive relevant medication information. Medisafe can warn patients of problematic drug-to- drug interactions because they have the comprehensive view of the patient's exact medication list from several hospitals and clinics.

ResearchKit, the same technology being used for Colgate Smart Electronic Toothbrush, will also benefit from Apple's decision. With the new Health Records API, doctors can integrate patient medical data into their ResearchKit study apps for a more complete view of their participants' health background.

Collaborative innovations in health care will change the medical landscape forever, which could benefit all humankind, and collaborative efforts happening now in health care could become best-in-class examples for brands in multiple markets.
Advertisement
SPONSORED VIDEO
Branding with Ferocity – Thinking Like an Indie Brand
Get a better understanding on how to leverage new technologies to engage and delight shoppers, sustainability's role in product and package design – being sustainable and premium are not mutually exclusive, plus best practices and tips for collaboration and how to launch new products and refresh existing product line-ups and brands.