Check Out These Latest Products in April-May
Resealable labels for health and hygiene packaging must be made with a face-stock and adhesives that can withstand contact with the product's ingredients. The converter specializes in helping brand designers choose the proper face-stock-and-adhesive combination, along with other features including deadening adhesive and die-cut hinges, brands for successful application in this challenging product category.
---
Trapezoid cartons were converted from SBS paperboard that was cold foiled and offset printed with eight colors in-line with soft-touch coating. Printing over foil creates shimmering, colorful metallic effects that catch the eye and invite closer inspection. Embossed accents add dimension and provide an upscale appearance often sought by personal care brands.
---
Proto C1S is a sturdy, single-ply, solid-bleached-sulfate (SBS) board engineered for a breadth of applications, including packaging cosmetics and perfume, pharmaceutical and OTC, fashion and lifestyle, as well as general folding carton. A brand's converting partners benefit from the board's quality, the manufacturer says, because Proto C1S has superior convertibility and a consistent surface.
Advertisement
---
Designed to be stylish, portable and look great together, this line of pump and sprayer packages from Berlin Packaging comes in a range of sizes. Made for the rigorous demands of e-commerce, the bottles lock neatly. Sizes range from 2-oz. to 1L in high-density polyethylene—all available for customization.
---
Contactless shopping has never been as important to shoppers as during the COVID-19 pandemic. Clear gravity chutes give retailers and their customers a more hygienic display option by preventing people from touching multiple packages. They identify the product while it is in the clear chute, and then shoppers pull only one package from the bottom at a time.
---
Quadpack's Regula Light enables brand designers to have the look of a thick-walled jar but with packaging that is up to 50% lighter. The lightweight jar enables CPGs to capture cost and carbon-footprint savings while retaining the same size impression of more traditional packaging. Made in Europe, Regula Light is available in Sus-PET and postconsumer-recycled (PCR) materials.
---
Fresnel Lens Cold-foil Patterns can be used to create an eye-catching sparkle that enhances the shelf presence of health and wellness products. Fresnel Lens cold-foil patterns now include a variety of circular embellishments, which were specifically designed to deliver a mouth-watering glow to help market healthy beverages.
---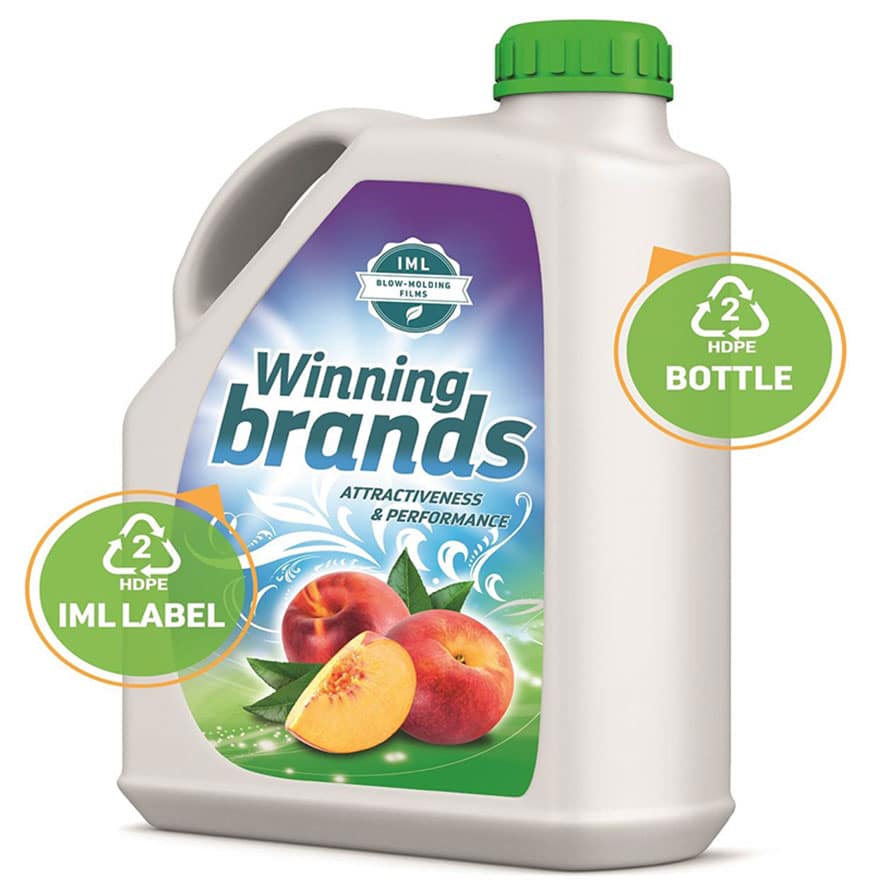 Polyart high-density polyethylene in-mold labels deliver a pathway to reduced plastic waste. The labels are designed to be simple to use at any label printer and bottle manufacturer. The manufacturer notes that in-mold labeling is supported by the Association of Plastic Recyclers because it helps create mono-component bottles that make recycling easier. HDPE IML also helps optimize bottle weight, which empowers brands to use less plastic.
---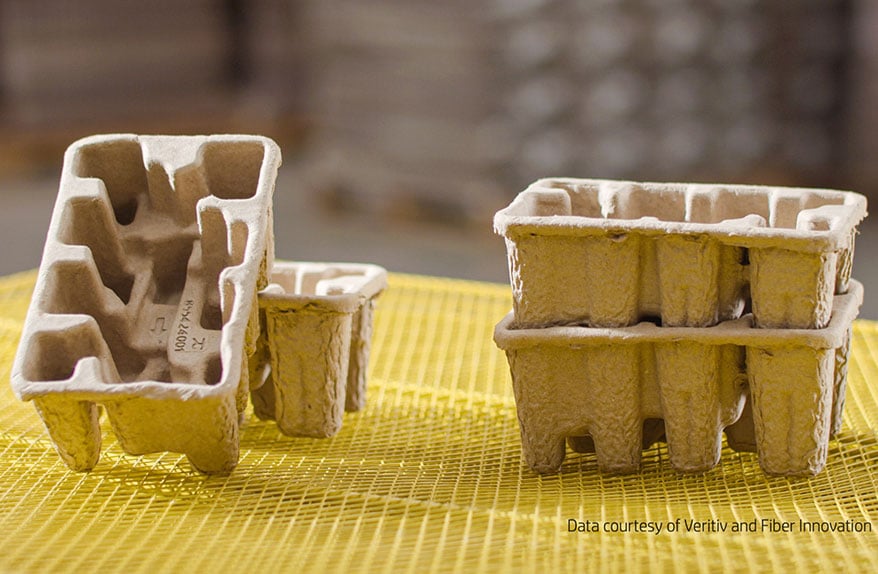 Because Veritiv can quickly create a mold of virtually any shape and size, it can make sustainable molded-fiber packaging that is very protective—helping reduce product-and-package waste from damage during shipping. The technology used for the custom-molded-fiber packaging is called The HP Molded Fiber Advanced Tooling Solution. The technology for 3D printed molds for fiber packaging is the result of a 2020 collaboration between Veritiv and HP.
---
The recyclable, pressure-sensitive labels use Pure Wash—a wash-away pressure-sensitive adhesive that allows brands to differentiate their products while enhancing their sustainability goals. Pure Wash separates the label face stock and adhesive from PET packaging during a caustic bath wash, leaving an uncontaminated flake that can be reused to create recycled-PET bottles.
---
Rotexx is a PCR-based polyethylene film generated from the company's grocery and retail partners' waste. Made from poly waste recovered from retail stores and warehouses, Rotexx has a minimum of 50% recycled polyethylene and has intentional imperfections that result in a unique textured feel and look.
---
TCC custom engineers reusable polypropylene distribution boxes. These boxes can be reused up to 500 cycles, and reusability can reduce a brand's environmental footprint by approximately 60% as it relates to distribution packaging. Reusable Boxes also can be used to drive down distribution costs to just a few pennies per shipment.
In addition to the boxes, TCC also offers a free Reusability Environmental Calculator and ROI Analysis to help brands quantify their eco-packaging investments.
Advertisement
---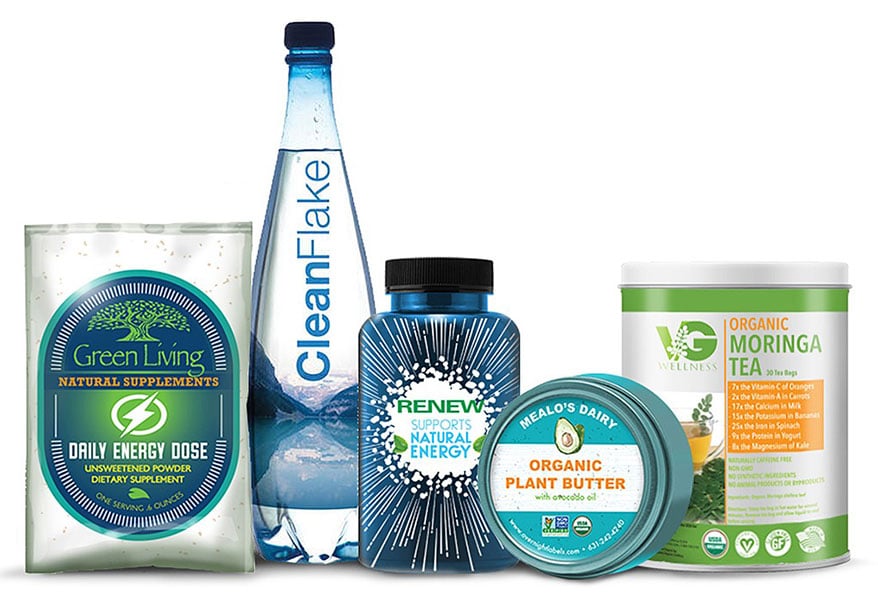 Overnight Labels' standard portfolio includes packaging made with many recycled and eco-friendly substrates, including hemp, bamboo and bagasse. To expand upon that offering, Overnight Labels created its Eco-Friendly Packaging Portfolio that helps brand design leaders discover the right eco-friendly packaging for their projects with the company's already wide range of eco substrates, including tree-free stock, in addition to sustainability-enhanced adhesives, inks, recyclable shrink sleeves and compostable flexible packaging.
---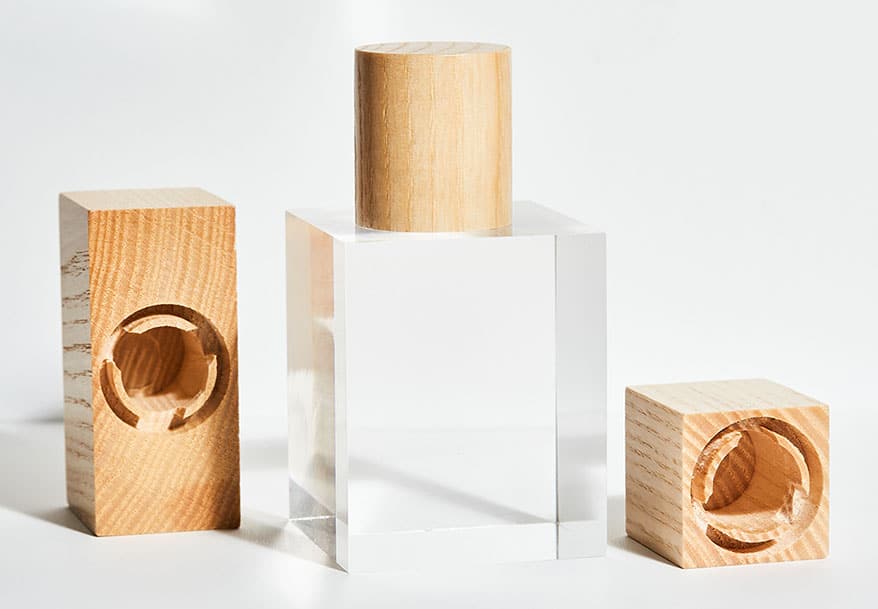 Woodacity is a new range of closure systems for fragrance packs by brands looking for material circularity. Each cap is crafted from a single piece of sustainably sourced wood and uses an innovative design that obviates the need for a plastic insert. The range initially comprises three proprietary designs, and the company says the flagship offering is a world first thanks to the inventive internal structure.
---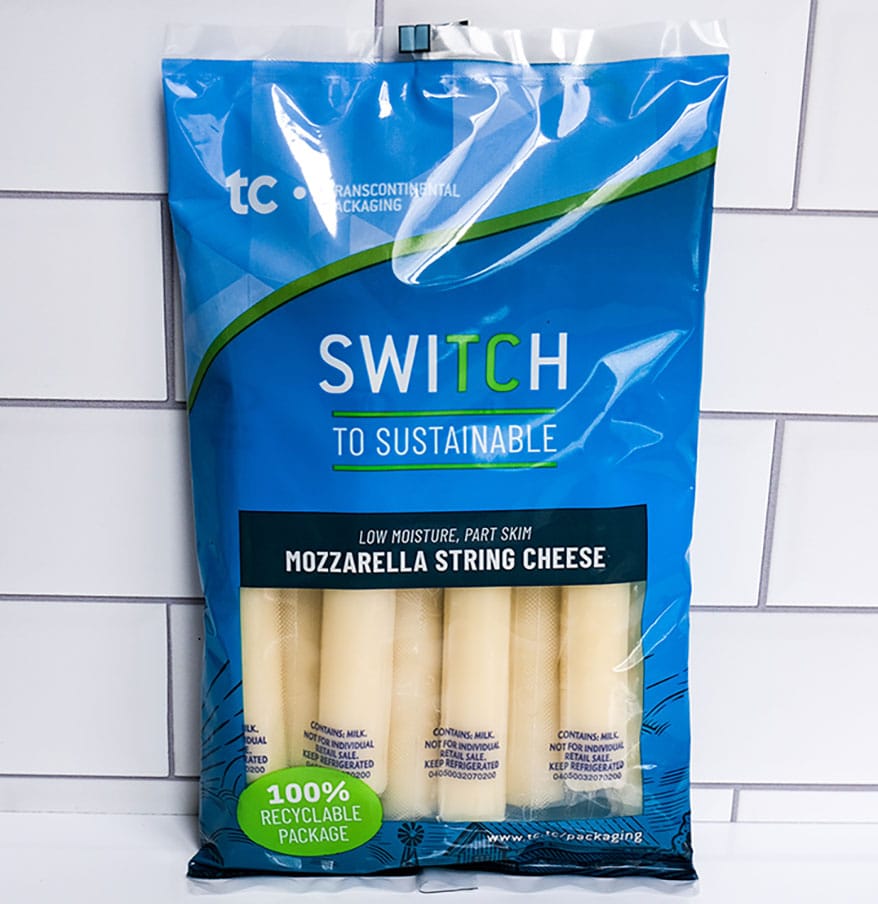 TC Transcontinental Packaging offers recycle-ready bags and pouches made from 100% polyethylene. The company says the flexible packaging works well for multiple applications such as overwraps and outerbags that are pre-approved by How2Recycle for in-store drop-off. The sustainable film can include up to 50% PCR and still maintain manufacturing performance, protection and shelf appeal.
---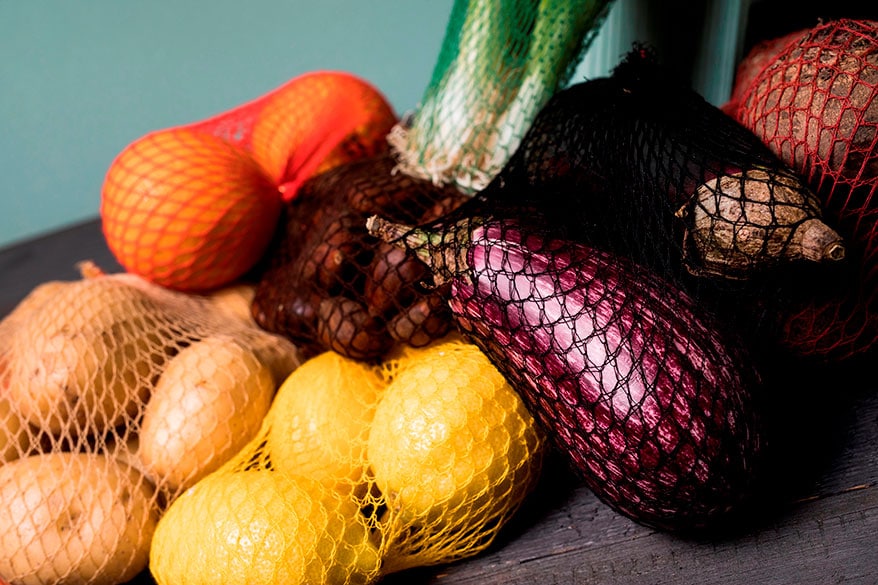 The 100% wood-based Packnatur netting is an organic alternative for fruit and vegetable packaging; it won the WorldStar Packaging Award 2018 and is now available in the U.S. The netting uses Home-compost-certified Lenzing Modal fibers produced using carbon-neutral processes; the breathable natural nets help keep produce fresh.
The 100% wood-based Packnatur netting is an organic alternative for fruit and vegetable packaging; it won the WorldStar Packaging Award 2018 and is now available in the U.S. The netting uses Home-compost-certified Lenzing Modal fibers produced using carbon-neutral processes; the breathable natural nets help keep produce fresh.
Advertisement
---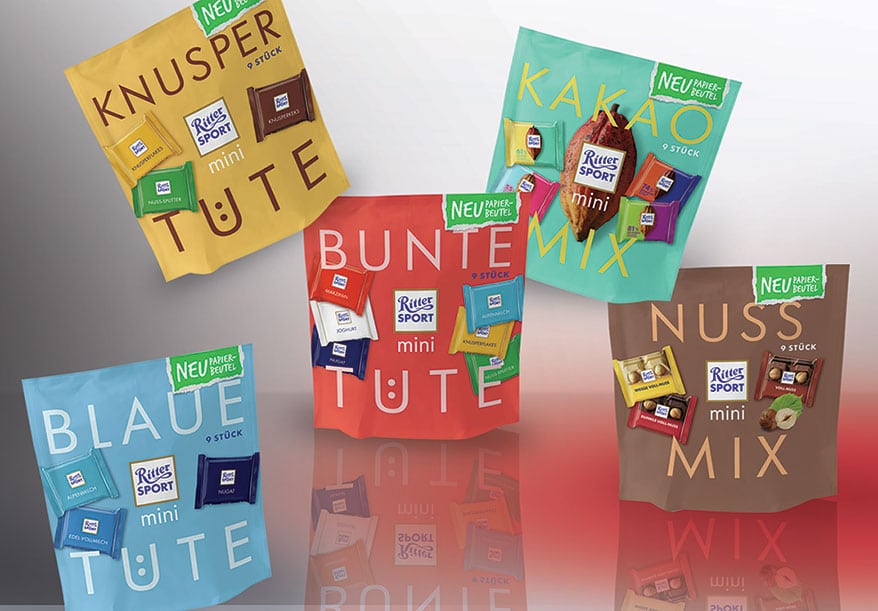 Koehler NexPlus paper is designed to deliver high strength properties and a natural feel. The company says the paper can be fully fed back into the recycling because it is made from sustainable raw materials. Yet, Koehler NexPlus has barrier protection for odors, grease, mineral oil, gases and water vapor. The manufacturer says the paper's inherent capabilities are leveraged to deliver high strength properties and a natural feel noting that tearing a paper pouch can give end-customers a premium audible and haptic experience. This can tap into a consumer's happy memories, such as ripping open wrapping paper, and help brands create an emotional connection to the end customer.
---
Printed packaging with antimicrobial treated coatings and laminations can reduce or eliminate microbial reproduction for the lifetime of the printed packaging. The company says its consumer health solution helps brands leverage the power of silver ions and promote 24/7 product protection with cartons, labels and flexible packaging.

SPONSORED VIDEO
Branding with Ferocity – Thinking Like an Indie Brand
Get a better understanding on how to leverage new technologies to engage and delight shoppers, sustainability's role in product and package design – being sustainable and premium are not mutually exclusive, plus best practices and tips for collaboration and how to launch new products and refresh existing product line-ups and brands.