Consumers Call on Brands to Find Alternatives to Plastic Packaging
Demand increases for more sustainable options, recyclability and a reduction of plastic usage in packaging.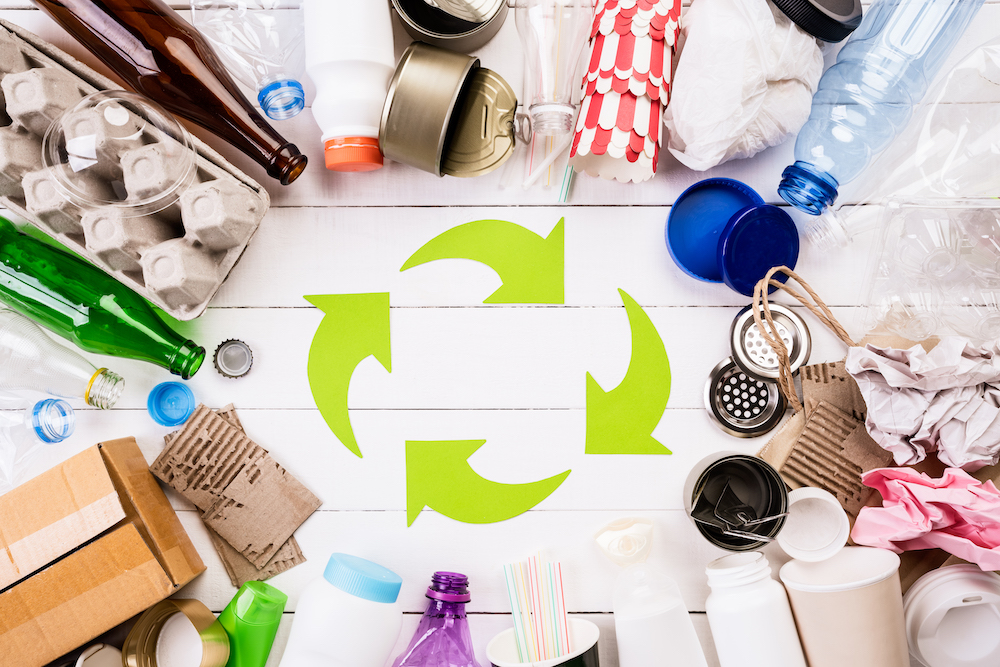 MANY BRANDS ARE feeling the pressure to reduce the use of plastic in their packaging. More and more shoppers are evaluating purchases with environmental sustainability in mind, and they want less plastic used in product packaging.
In fact, according to AMC Global's ongoing consumer behavior study, 73 percent of Americans are personally trying to reduce the purchase and use of products sold in plastic packaging. But they don't necessarily want to sacrifice convenience or pay more for alternatives. So, what is a brand to do?
What's Happening in the Marketplace
Brands are getting creative and providing alternative packaging options in order to help eliminate plastics. As sustainable packaging continues to rise in importance for both brands and consumers, we see more and more options for sustainable packaging in the marketplace.
If we just consider one space, laundry detergent ­– a market projected to be worth $223.8 billion by 2028 – we can see the evolution clearly. Traditionally widely available in large plastic jugs, some sustainably focused companies began offering recycled paper bottles, boxes or pouches. Tablets or pods, also traditionally packaged in plastic, became available in more eco-friendly formulations, often cleverly packaged in recycled paper boxes. Laundry soap strips are newer to the scene, making their way to consumers packaged cleanly in paper envelopes.
This is indicative of many other vertical industries, as either existing brands or newcomers are finding creative ways to make sustainable packaging a priority. Without doing so, brands could lose market share and consumer trust.
The Impact of Sustainability Changes on Brand Image
Green packaging has been shown to have a positive impact on brand image, providing a competitive advantage among an audience that is focusing more and more on the environment. "Environmentally friendly packaging has enormous potential to add value to products, shape brand image and develop customer loyalty," according to Labels & Labeling magazine. It can also help organizations reach their sustainability goals and reduce their carbon footprint.
Advertisement
Many individuals are demanding transparency from the brands with which they do business. Your sustainable packaging commitment can help to reinforce that you are doing your part to reduce global impacts and helping to protect the environment – something that audiences clearly care about deeply.
These are not simply "nice" things to do. Study after study has shown that consumers are making buying decisions based on whether or not a brand's values align with their own. Part of a brand's future-proofing efforts need to be focused on environmentally sound options, or their audiences may move to a product that better fits their ideals and expectations.
Who Pays for the Change?
According to consumers, brands (56%) and packaging companies (45%) should be the ones to absorb the cost of shifting away from plastics in packaged products. This may be deterring some brands from starting to shift, but is the cost really that significant? Persistent myths surround the sustainable packaging industry, the biggest of which is that it's cost prohibitive. But costs could go down if demand goes up.
When looking at sustainable packaging as a simple "supply and demand" scenario, costs to consumers could become less expensive. Plastics are being produced at high levels (supply), making them go down in price. Demand is steady, as brands continue to use plastic in packaging.
ShipStation explains the situation like this: "The production of plastics is much higher than sustainable packaging materials, which keeps prices down. Therefore, it's easy for businesses to look at their bottom line and believe that sustainable alternatives aren't financially viable." It stands to reason that when demand for sustainable options increases, these also will become more readily available, supply will increase and cost will go down.
How Can Your Brand Make the Change?
So, how should brands decide if and how to make changes to their packaging? How do brands determine whether packaging changes will meet consumer needs, and be worth the cost? As with any significant shift, the journey should begin with research.
Advertisement
Using the right market research and consumer testing approach can help you develop a true understanding of exactly what your audience is seeking when it comes to sustainable packaging. It can also help brands strike the right balance in changing such a visible element of their branding, and avoid costly errors.
For example, some change may be good, but extreme change could disrupt your current customer base. As discussed in this rebranding tip sheet, "The last thing a rebrand or packaging change should do is alienate your core consumers."
Putting consumers at the center of your pack changes ­– from ideation to implementation – can set brands up for sustainable success.
Taking a pulse on pack changes might include a variety of approaches, including:
Auditing of competitive products and adjacent categories during pack development.
Consumer shop-alongs with questions and missions focused on understanding features critical for the new pack.
Creation of new pack prototypes for further testing and screening by consumers, either in-person or through simulated shopping experiences.
Shelf testing to deep dive on final design options in a competitive context to ensure success.
These are just a few techniques that can work together to set a brand up for a successful packaging change. And, in today's landscape, that packaging change probably shouldn't involve plastic.
Advertisement
SPONSORED VIDEO
Branding with Ferocity – Thinking Like an Indie Brand
Get a better understanding on how to leverage new technologies to engage and delight shoppers, sustainability's role in product and package design – being sustainable and premium are not mutually exclusive, plus best practices and tips for collaboration and how to launch new products and refresh existing product line-ups and brands.