Diageo debuts whisky bottle made from paper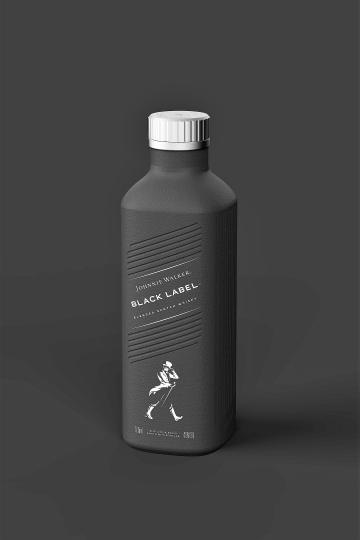 Purchasing a bottle of scotch next year might be a new tactile experience for some as the maker of Johnnie Walker scotches plans to introduce a 100% plastic free, paper-based bottle that is made entirely from sustainably sourced wood.​
Diageo, makers of Johnnie Walker, Smirnoff and Guinness, will debut the new bottle with its Johnnie Walker Scotch Whisky product in early 2021. Ewan Andrew, chief sustainability officer, Diageo PLC, called the product a "world first" packaging product that "has the potential to be truly ground-breaking."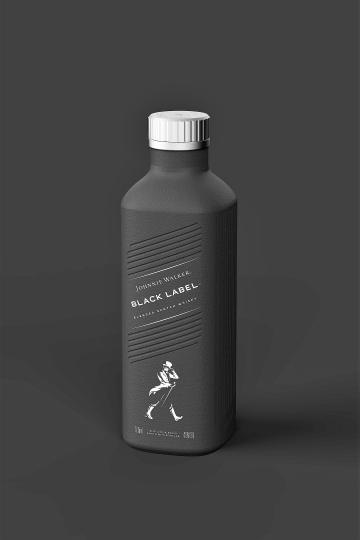 The new wood product comes as Diageo partners with Pilot Lite, a venture management company, to launch Pulpex Limited, a sustainable packaging technology company. Pulpex Limited established a partner consortium of fast-moving consumer goods (FMCG) companies in non-competing categories including Unilever and PepsiCo, with further partners expected to be announced later in the year. In 2021, the consortium partners are each expecting to launch its own branded paper bottles, based on Pulpex Limited's design and technology,
Pulpex Limited said the scalable paper-based bottle is made from sustainably sourced pulp to meet food-safe standards and will be fully recyclable in standard waste streams.
The company's technology allows it to produce a variety of plastic-free, single mold bottles that can be used across a range of consumer goods. The packaging has been designed to contain a variety of liquid products and will form part of Diageo's commitment towards Goal 12 of the United Nations Sustainable Development Goals: Responsible Consumption and Production.
Richard Slater, chief R&D officer, Unilever, added that this effort is part of his company's 5-year plan to cut its use of virgin plastic by 50%, and reduce plastic packaging by more than 100,000 tons. "Joining forces to develop and test paper bottles is an incredibly exciting step forward," he said, "and we're delighted to be working together to tackle one of the biggest environmental challenges of our time."
Advertisement
SPONSORED VIDEO
Branding with Ferocity – Thinking Like an Indie Brand
Get a better understanding on how to leverage new technologies to engage and delight shoppers, sustainability's role in product and package design – being sustainable and premium are not mutually exclusive, plus best practices and tips for collaboration and how to launch new products and refresh existing product line-ups and brands.