Female-centric Package Design at Heart of 'She" Celebration
In sweet celebration of the roles women play in the world, Hershey redesigns the iconic packaging for its milk chocolate bars.
ON MARCH 8, 2021 — International Women's Day — Hershey celebrated the women central to brand fans lives by giving away thousands of Hershey milk chocolate bars in limited-edition "Celebrate HerSHEy" packaging. Explaining the worldwide event and the limited-edition packaging's role, Suzanne Jones, vice president, The Hershey Experience, says: "Thousands of people walk through our doors at Hershey's Chocolate World every day and create lifelong memories. We couldn't think of a better place to put a smile on a face through the simple gesture of 'Celebrating SHE' and honoring all the women in our lives by giving out these limited-edition chocolate bars."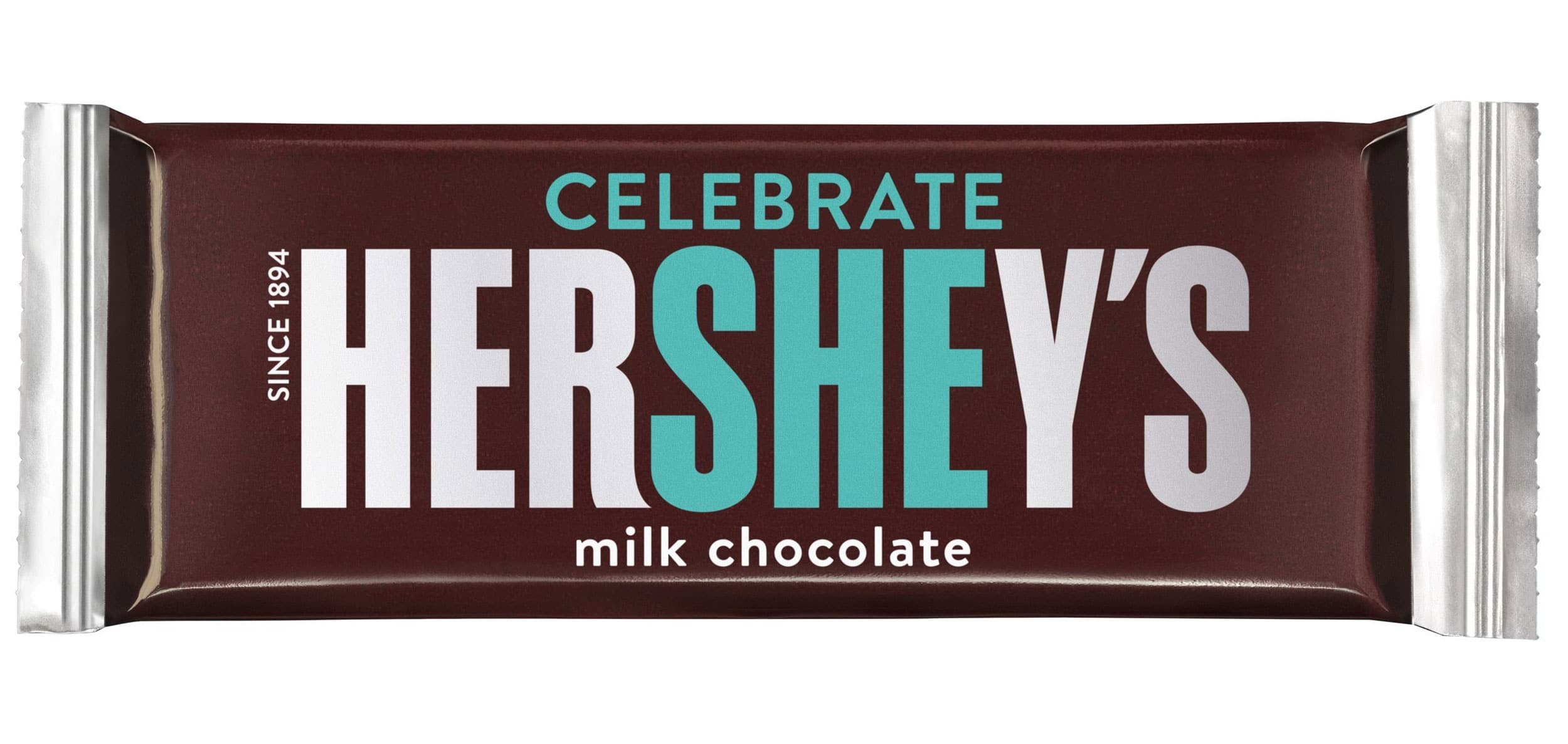 On International Women's Day, the first 1,000 visitors to each of the brand's retail stores — Hershey's Chocolate World—received the renowned milk chocolate bars in specially designed packaging. The package design highlights the 'she' in the brand's name as part of a bigger celebration to honor all the women and girls all over the world.
To keep the celebration going, the Hershey's brand also created a short inspirational film featuring women whose achievements have impacted and inspired the world, including the likes of Gloria Steinem, Gilda Radner and Katherine Johnson. Throughout the entire month of March—Women's History Month—The Hershey Company is also inviting brand fans to share in the celebration of "she" by sharing a picture of a woman they want to honor and use the hashtag #CelebrateSHE.
"We want to encourage everyone to share some extra goodness and take a moment to celebrate the 'shes'; the women and girls who have inspired us, motivated us and have made a positive change in our lives," says Veronica Villasenor, vice president, chocolate, The Hershey Company. Because as the brand's campaign's tagline notes, "There is no Hershey's without 'she'.
SPONSORED VIDEO
Branding with Ferocity – Thinking Like an Indie Brand
Get a better understanding on how to leverage new technologies to engage and delight shoppers, sustainability's role in product and package design – being sustainable and premium are not mutually exclusive, plus best practices and tips for collaboration and how to launch new products and refresh existing product line-ups and brands.