Gluten-Free Bread Maker Lifts Curtain on New Packaging
Canyon Bakehouse launches two new gluten-free items which roll into stores in May.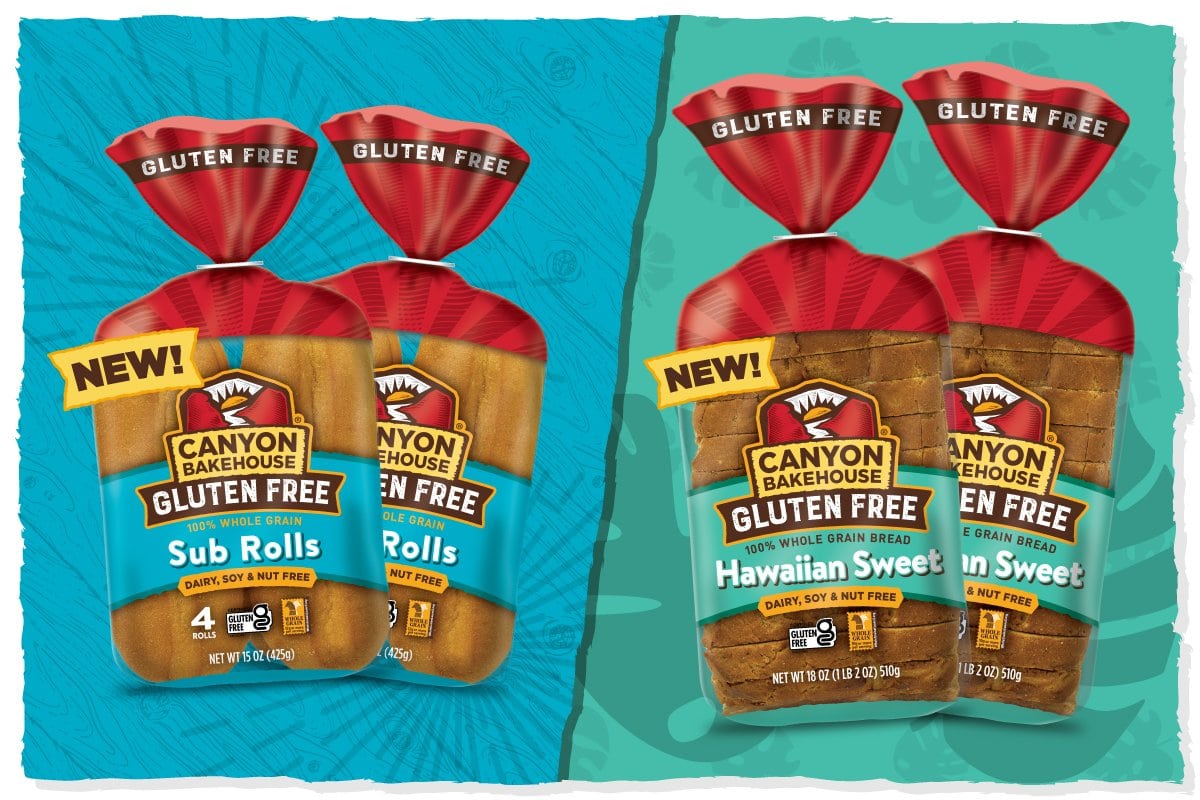 (PRESS RELEASE) JOHNSTOWN, CO — Canyon Bakehouse, a gluten-free bread brand, is adding two new options to its frozen bread line as well as new packaging featuring a streamlined layout.
The artisan-inspired, gluten-free sub rolls and an 18-oz. Hawaiian sweet bread will be rolling into stores throughout the summer.
The packaging features a larger call-out to "Gluten Free" built into the logo, making it easier for shoppers to identify the brand. Starting with the new Hawaiian sweet bread and sub rolls, the new packaging will make its debut beginning this month with existing products.
Like all Canyon Bakehouse products, the new items are made with 100 percent whole grains and carefully selected and sourced ingredients. The company's lineup of baked goods is certified gluten-free and does not contain dairy, soy, peanuts or tree nuts. Both of these new items will be baked in Canyon Bakehouse's dedicated gluten-free bakery in Colorado.
"These are items our consumers have asked us for, and we love being able to bring these delicious ideas to life for the gluten-free community," said Danielle Benjamin, Brand Manager for Canyon Bakehouse. "Both are flavorful, versatile options that won't fall apart before you take your first bite. With summer and grilling season just around the corner, they're sure to be a go-to for sandwiches and recipes."
For more information about the new products, visit canyonglutenfree.com.
Advertisement
SPONSORED VIDEO
Branding with Ferocity – Thinking Like an Indie Brand
Get a better understanding on how to leverage new technologies to engage and delight shoppers, sustainability's role in product and package design – being sustainable and premium are not mutually exclusive, plus best practices and tips for collaboration and how to launch new products and refresh existing product line-ups and brands.