Hello Products releases farm-to-tube minty toothpaste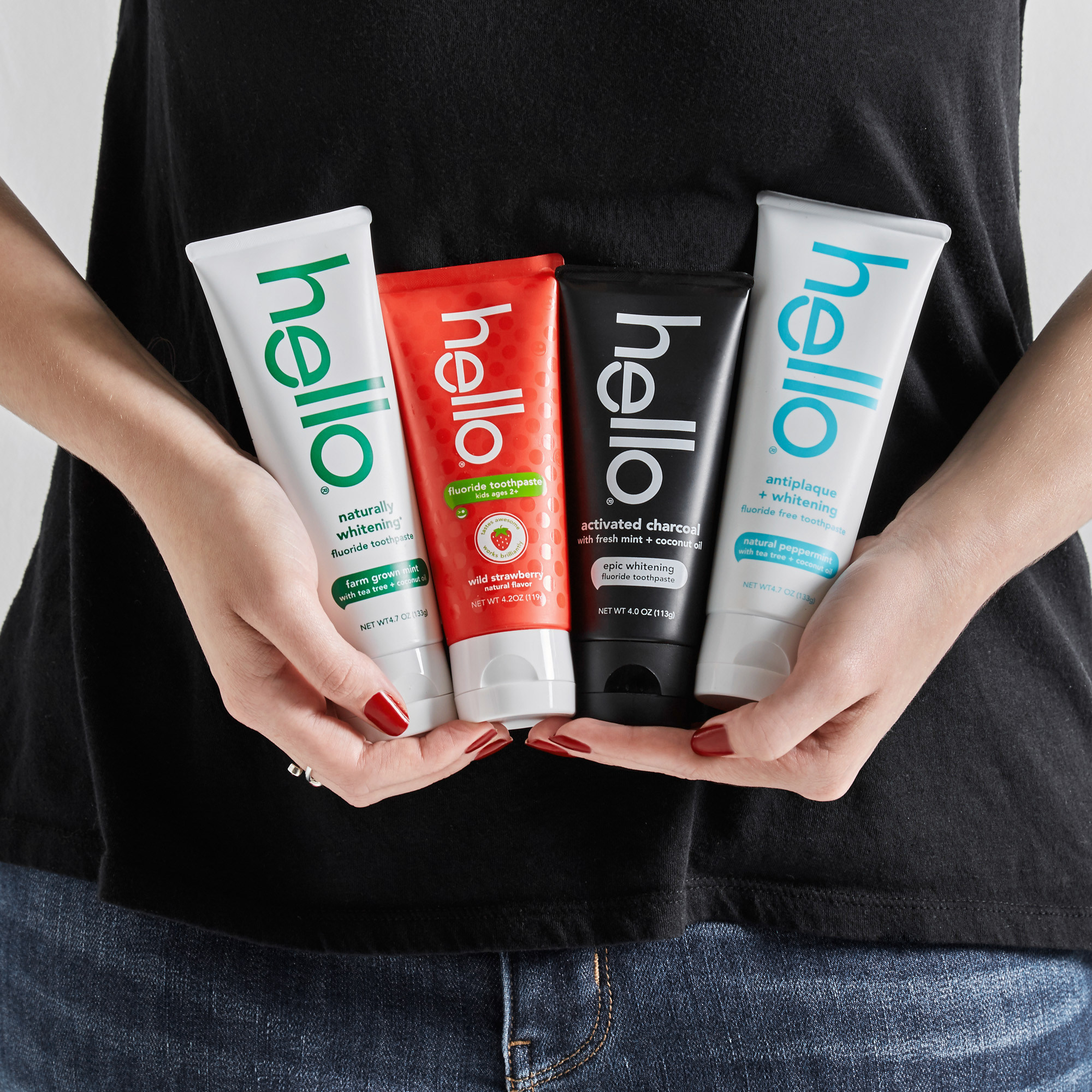 Hello Products has announced its four new toothpastes infused with farm-to-tube mint flavor and other ingredients.
Hello has expanded its oral care essentials to include the new Antiplaque + Whitening Fluoride-Free, Naturally Whitening Fluoride and Activated Charcoal Epic Whitening Fluoride Toothpastes. A new Kids Natural Wild Strawberry Fluoride Toothpaste is also being added to the kids line.
"We're fired-up to deliver a whole range of naturally friendly options that will have folks brushing happy. Connecting with folks who are seeking naturally friendly, effective, delicious and fun ways to elevate their personal care routines is what drives us," says Craig Dubitsky, friendly founder of Hello Products, in a release.
The mission behind the brand is to elevate the everyday by being effective, delicious, and as natural as the brand can make them, Dubitsky says.
With the new collection of products, Hello Products sought out high quality sustainable ingredients, such as using bamboo charcoal instead of coconut shell charcoal, plus traceable farm-to-tube premium mint. The brand also uses FSC paper and soy inks and BPA-free packaging.
"The hardworking, thoughtful ingredients, the delicious flavors, and the gorgeous packaging designs of our new pastes energize and enhance the entire brushing routine. It's freshness taken to a whole new level, and on every dimension," says Dubitsky.
Advertisement
SPONSORED VIDEO
Branding with Ferocity – Thinking Like an Indie Brand
Get a better understanding on how to leverage new technologies to engage and delight shoppers, sustainability's role in product and package design – being sustainable and premium are not mutually exclusive, plus best practices and tips for collaboration and how to launch new products and refresh existing product line-ups and brands.