How Store Brands Are Responding and Thriving Since the Emergence of COVID-19
A conversation with Todd Maute, Partner at CBX.
How has the pandemic changed category priorities in product development and innovation for private label brands?
Retailers are thinking about product development differently. Pre-COVID 19, retailers might be focused on flavor or ingredient variety to capture a shopper's attention and expand the presence of their private label. Think horseradish Mayo or Sundried tomato flavored crackers. Now, we're seeing retailers approach product development by looking at how product lines fit into consumers' overall lifestyles. For example, retailers are asking, "How do I meet the needs of the health-conscious customer, elevate my product offering and build a meaningful brand that consumers will love?" Some recent urgency could partially be because retailers see that consumers' COVID-19 concerns are encouraging them to eat healthier.
The consumer needs-and-wants being explored often were existing trends that are now being amplified by the pandemic. For example, the demand for "free-from," low-sodium, protein-infused products was there before COVID-19; COVID has intensified this demand because we know that, generally, the healthier you are, the less COVID will impact you.
I'm working on a retailer's "healthier brand" right now. The brand is currently small and under-developed, and its goal is to put a much stronger emphasis on better-for-you foods. The timing is being accelerated due to Covid. Speed is critically important when trying to respond to an immediate need.
Now is an opportunity for retailers to think long and hard about how their private label brands play a role in addressing some of their shoppers' primary concerns, especially those regarding health and wellness and safety. This opportunity isn't just for the food or consumables categories; it can also be applied to beauty, personal care, over-the-counter drugs, cleaning products and categories across the whole store when approached from this consumer lifestyle standpoint and the current state of affairs.
How has the pandemic changed the path to purchase for store brands?
Shoppers are thinking about convenience more, and that's changed an entire department in the grocery store. Historically, frozen foods were on a decline because consumers were focused on shopping "the perimeter" of grocery stores—buying and eating more fresh meats, seafood, dairy and produce.
Advertisement
Now that people are eating and cooking in home more often, grocery shoppers are valuing convenience and the improvements made to products in the category. They want fast, at-home meal options. This trend is elevating shoppers' perceptions of frozen foods and prepared foods.
The good news is that many retailers are well-positioned to capitalize on consumers' increasingly positive opinions about frozen foods because many national brands and retail brands have already invested in developing and marketing their frozen food lines for more health-conscious consumers. In the past, frozen foods were generally seen as unhealthy and high in sodium. Today, shoppers rediscovering the frozen category can find protein and vegetable bowls, frozen pastas and sauces, more breakfast solutions and more. Retailers are benefiting from their continuous investment in the frozen food category, and since COVID 19 hit, this category has enjoyed somewhere around 27% growth. This trend is an example of what retailers are doing and have been doing right.
Retailers traditionally have followed national brand innovation with their own private-label version of a product. What is exciting about today is that we are seeing that our private label customers are saying no to being just a follower. Instead, these retailers are saying, "I'm going to innovate, and I will partner with manufacturers to innovate quickly in a much more meaningful way. I want my private label brand to be first-to-market."
Trader Joes is a great example of constantly delivering new product innovation in its stores. Today, more and more mainstream retailers are following suit.
What is the top challenge facing store brands?
Some retailers employ the more traditional approach to private label, not because they don't care about their shoppers but more so because they simply see their own brands as value offering or price play. For these retailers, private label plays a significant role in improving consumers' perceptions of their prices versus their retail competitors. Private label also can play a significant role in improving margin across the store. I understand and respect this reasoning.
But many retailers are seeing private label as a strategic play and explicitly state that private label is one of the core pillars of their businesses. For example, if you're a $1-billion retailer and have a 25% penetration in private label, you have a $250-million business. That's a significant percentage of your business coming from private label. Private label can be big business for a retailer.
Advertisement
What are the top opportunities for store brands?
When there is an economic downturn or similar major economic event, private label's business does the opposite of everything else. Historically, private label grows because people are more conscious about money and will shop for items that offer lower cost and better value. For example, private-label penetration grew at a much faster rate when the economy tanked in 2008, while national brand business struggled. When the economy came back, private label's business regressed because people went back to the brands they loved. I say that was a missed opportunity to let that captive audience get away.
Today, retailers are focusing very strongly on understanding their customers, exploring food trends and due to COVID – investing in supply chain and logistics. They should be careful not to miss an opportunity to keep their customers engaged in their private brands. In fact, now is a great time to invest in your brands, with new products, great design and give shoppers a holistic brand experience during this time when they are more open-minded or, in fact, forced to try new brands. This is an opportunistic moment for retailers to seek brand loyalty for their brands by giving consumers what they need and want.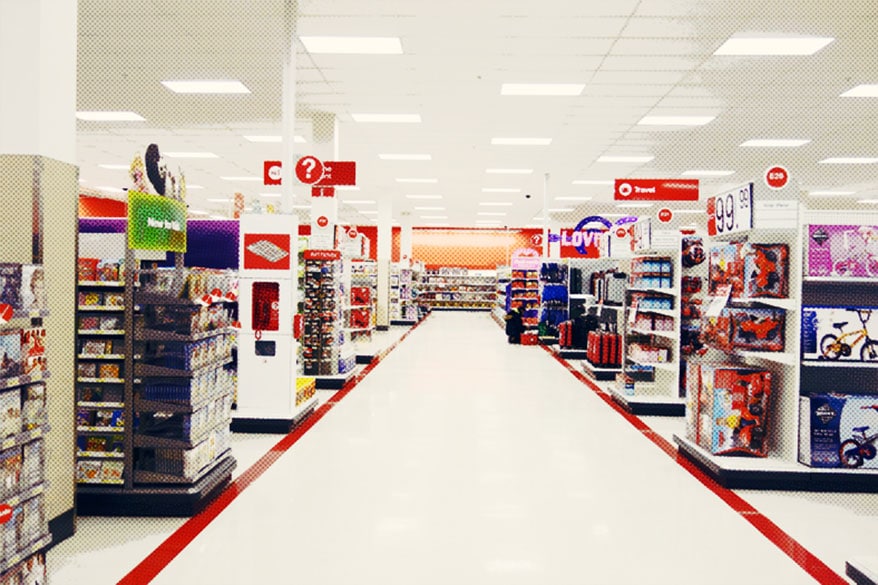 How can store brands adapt to changes in generational shopping patterns?
When I was a kid, private label was a cheap and, in some cases, generic alternative to national brands. I mean, it was 100% a value play. It was in a white package with black type, and to meet a much lower price point—the product was of inferior quality. The packaging often actually had the word, "generic," printed right on it. My parents' generation saw private label as inferior because that was their experience with it…low quality…. low price.
Fast forward to today, retailers such as Trader Joe's, Kroger, Wegmans and Publix, to name a few, have completely changed what private label means. Think about it, something like 80% of what's in a Trader Joe's is private label. People don't think of Trader Joe's products as a cheap national brand alternative because they don't treat it that way. In fact, I think Trader Joes out innovates many big brands.
Younger shoppers, who grew up with private-label experiences like Trader Joe's, are more open to trying private label, and they're less brand loyal than our parent's generation. For example, when my college-aged son goes grocery shopping, he buys the Wegmans brand whenever possible because he believes the products are just as good as their name-brand counterparts, and it's 30% cheaper. Quality and value have equal importance to today's younger shoppers.
Advertisement
With each generation, the quality of private labels' products and the experience have significantly improved. As the products and the experiences improved, each generation became a little more accepting. Retailers are getting much better at building brands and leveraging design as a strategic tool to attract today's younger shoppers. That said, different generations do have different perceptions of store brands and private label in general. That's because private label has evolved significantly over the last few decades.
It's interesting to watch how shopping behavior has changed. Our parents shopped once a week other than grabbing a few fill-in staple items; we shop four to five times a week and at multiple locations; today's younger consumers love to shop online and get their groceries delivered. COVID is changing that rapidly. All generations are looking to shop online, and I think this trend will stick.
With that, designers need to think not only about how a package design will live on shelf, but we also need to assess how consumers will view their brand on a computer screen or a phone. The need for 3D renderings is growing rapidly to accommodate an emerging omnichannel shopping experience.
A good example of shifting shopping behaviors is the pet category. Our parents bought pet food from the grocery store. As your and my generation came into our spending power, we frequented pet specialty stores instead because those stores offered a specialized and broad variety of options for our pets.
I can personally attest to this shift. I became a pet owner a couple of years ago. Our dog needs a very specific type of food. This food was not easy to find, and we'd had to go to a vet to buy it. We eventually found the food online, and my wife and I, who are not big online shoppers, now get dog food delivered every three weeks automatically. It was easy to shift our purchasing behavior online because we know what my dog likes and how much he eats. That behavior is now extending to other things we buy steadily and consistently like everyday staple items, including toothpaste and paper towels. We now have that stuff delivered.
Retailers are keeping an eye on this change. Shoppers, who relied on grocery stores for nearly everything, moved their pet business to specialty stores such as Petco and are now scheduling deliveries through Chewy. What category will shift next? Is there an opportunity here?
How can designers help retailers adapt their store-branded products?
Private label is definitely becoming more brand-led and purpose-led. The challenge for retailers is to determine how best to design against that shift, especially when you have a brand that crosses 250 categories and 3,000 SKU's. It may sound easy, but it's difficult to have the same design strategy work effectively across thousands of items, whether they are paper towels, string beans or yogurt. This approach does deliver a consistent brand image across the store but doesn't consider shopper behaviors and dynamics by category. Sure enough, what ends up happening is certain categories will look better than others.
Now, I'm not advocating for a category-specific design—a retailer's design strategy needs to be determined by their business's needs and take into account their Masterbrand strategy. Still, I do think that retailers need to consider that their brands remain relevant from a design perspective on a category-by-category basis. National brands are constantly trying to leverage design and product innovation to remain relevant.
By changing the approach, brand designers and retailers can then develop product lines that fulfill a need for the customer first. This customer-led approach helps retailers consider what's important to their customers and how best to leverage design.
To be successful, the customer must come first, and package design needs to be seen as an investment versus an expense. When seen as an expense, costs can drive decision-making for design; when design is viewed as an investment, it becomes more about long-term value and brand building.
Private label brand development and design should be an integral part of an overall branding approach for retail. The most progressive retailers invest in strategic design across categories, in-store experiences, social media and promotion. Take Kroger's approach to its Simple Truth brand: Kroger has invested significantly in product development, has a strong online presence, is airing TV commercials, and does thoughtful promotions. Why? Because the Simple Truth is a brand, and it's become a big brand. I believe Simple Truth exceeded $2 billion recently. I mean, there's not a lot of $2 billion brands out there even in the CPG world.
How does merchandising play in the success of private label brands?
Retailers control their shopping environments, and they would benefit by giving their brands primary space in the store.
Retailers, which are truly committed to a holistic brand strategy, are approaching private-label merchandising more meaningfully. ShopRite just launched a new private-label brand called Bowl & Basket. When I was in the store the other day, I saw how the retailer uses a combination of great design, primary placement, brand sets and end caps to elevate shoppers' perception of this new brand
Advertisement
Merchandising is important. If a retailer goes through the effort to develop a beautiful package, but the retailer puts it on bottom shelf, then that product may get lost and won't make as much of an impact with their customer.
If you look at the retailers that have high market penetration for their own brands—whether it's a Wegmans, Kroger, Publix, Trader Joe's, Aldi or Lidl—you see that private label is extremely prominent in their retail environment.
Trader Joe's, for me, is a great example of a retailer that leverages their brand personality in all of their communication efforts. Whether you love Trader Joe's package design or not, you can appreciate Trader Joe's holistic approach to branding: from the store environment to its packaging, from its promotions with the quirky Fearless Flyer to even its overly friendly-and-accommodating staff. Trader Joe's knows who it is, and the Trader Joe's team does a great job communicating that brand strategy across all mediums.
Brand design should not be purely an exercise in aesthetics. Brand design is about meaning and purpose. Retailers that make decisions based on what's pretty versus what's strategic are missing out.
Over the last few years, we've seen some retailers push to distribute private-label products beyond their retail locations. Do you expect this phenomenon to continue?
It's hard to say. Some retailers are doing it, but not in a big way. In my opinion, it defeats the purpose of building a brand that is exclusive to your stores. I can get Coke or Bounty anywhere, but I can only get Simple Truth at Kroger or Trader Joe's brand at Trader Joe's.
Statistics prove that retailers with higher private-label penetration have higher consumer loyalty. That consumer loyalty has value, and a strong private-label program can help retailers from losing customers to other retailers or companies like Amazon.
Would Mercedes start selling their cars at an Audi dealer? I think not.
CPGs are adapting their package design strategies to perform in the reverse showroom, where shoppers start their discovery online so they can make educated decisions more quickly in store. How are retailers adapting their private-label design strategies?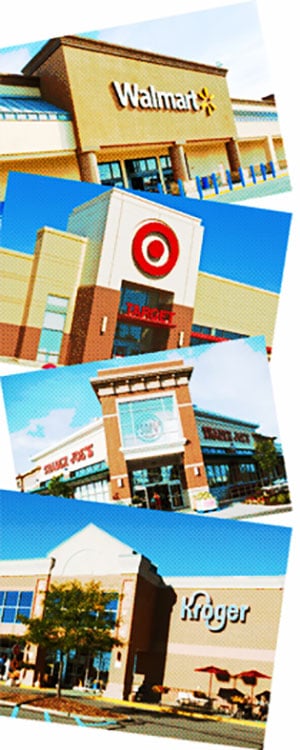 A lot of these retailers are just starting to get their omnichannel presence up for their stores and figuring out the logistics of competing with the likes of Amazon and Walmart. As this develops, retailers are taking into account how this will impact their private label brands. For the most part, we get a lot of creative briefs that pretty much are focused on brick-and-mortar merchandising. Yet, it is changing rapidly.
Grocers know the bricks-and-mortar environment inside and out. The digital environment is new, and a key focus for them; COVID is elevating that importance. Digital shopping has moved from the computer screen
to mobile in a big way, and leveraging mobile to engage the shopper is growing more important every day. All that said, I do think retailers have to realize that people are much more comfortable and even eager to shop more online after COVID came on the scene.
Kroger and Walmart are making significant investments in their online businesses and showing a great understanding of how to market online. This
growth is creating a need to understand social media marketing and leverage platforms such as Facebook
and Instagram in a more meaningful way.
More than ever, retailers are investing not only in the technology of things, logistics and supply chain, same-day delivery, etc., but they are also investing in driving their private label brand image and presence online.
Designers will be taxed to think about how retail brands live in a store, on a computer screen, on a mobile device and in a social network.
The evolution, or should I say revolution, of private label brand development is happening, and a pandemic like COVID will only force things to happen faster and faster.
As tragic as COVID is, it will present opportunities for retailers to capitalize on a captive (I almost mean that literally) audience. A strong private label program will help them achieve the consumer loyalty they're looking for.
SPONSORED VIDEO
Branding with Ferocity – Thinking Like an Indie Brand
Get a better understanding on how to leverage new technologies to engage and delight shoppers, sustainability's role in product and package design – being sustainable and premium are not mutually exclusive, plus best practices and tips for collaboration and how to launch new products and refresh existing product line-ups and brands.