Kellogg strives to meet new Sustainable Packaging goal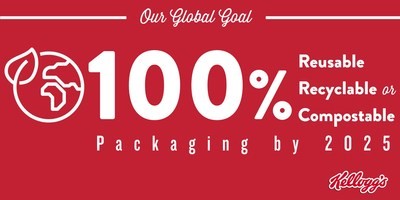 Kellogg has announced that it's expanding its Global Sustainability commitments in hopes of making its packaging more sustainable in the future.
A news release says that the Kellogg Company is working toward a goal for 2025 that includes 100 % reusable, recyclable or compostable packaging. This aspiration builds off of the current sustainable packaging commitment the company has, which is its Sustainability 2020 goals to continue to ensure 100 % of all timber-based packaging is either recycled or certified as sustainably sourced.
"Nurturing our planet is a foundational value of Kellogg," says Steve Cahillane, Kellogg Company Chairman and CEO. "It's imperative we are part of a solution that ensures a healthy and sustainable planet for all people around the world."
According to the Ellen MacArthur Foundation, of the 311 million tons of plastic produced each year, only 14% of plastic packaging is collected for recycling globally; only 5% of the packaging is retained for secondary use.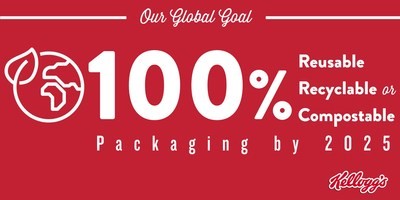 Kellogg has also made steps toward "going green" in its facilities. In April, the company announced the transition to compostable and paper food service products in all its plants and offices around the globe.
The company is also working with its suppliers to identify packaging designs that minimize waste, but ensuring safety and quality of the food.
Advertisement
"We cannot accomplish this ambitious goal alone, and we will collaborate with new and existing external partners, our customers and other innovators to identify packaging solutions that protect and enhance our foods while delivering on the quality and great taste that consumers expect from us," says Lou Massari, senior director, Global Packaging, Kellogg Company.
SPONSORED VIDEO
Branding with Ferocity – Thinking Like an Indie Brand
Get a better understanding on how to leverage new technologies to engage and delight shoppers, sustainability's role in product and package design – being sustainable and premium are not mutually exclusive, plus best practices and tips for collaboration and how to launch new products and refresh existing product line-ups and brands.