Materials and Technologies for Inclusive Design
A sampling of technologies and packaging that empower package design to create more accessible brand experiences.
Tamper-Evident Bottle Seal With NFC
securikett.com
Securikett Ulrich & Horn GmbH engineered this seal to show virtually any type of product tampering. It has a void effect built into the physical package in addition to digital product protection powered by NFC chip with a tamper loop. When breaking the label, the NFC chip updates its content, to indicate the opening of the bottle. Both the QR Code and NFC chip are linked to Securikett's tracking cloud platform Codikett.
Push-button, Easy-open Jar Lid
eeasylid.com
Jar closure uses a light button-push to release the vacuum, which enables the lid to be easily twisted off by a wider range of consumers. After releasing the vacuum, an end-customer can reset the button by pressing on the bottom side of the button for storage of remaining product.
Smart Packaging Platform For Health
vitamins.io
Vitamins.io smart packaging platform is designed to help a brand connect with its customers and make them feel more attuned to their health. Leveraging connected smart caps and a mobile app, Vitamins.io provides a digital coach that can encourage customers to meet their wellness goals and increase compliance.
Advertisement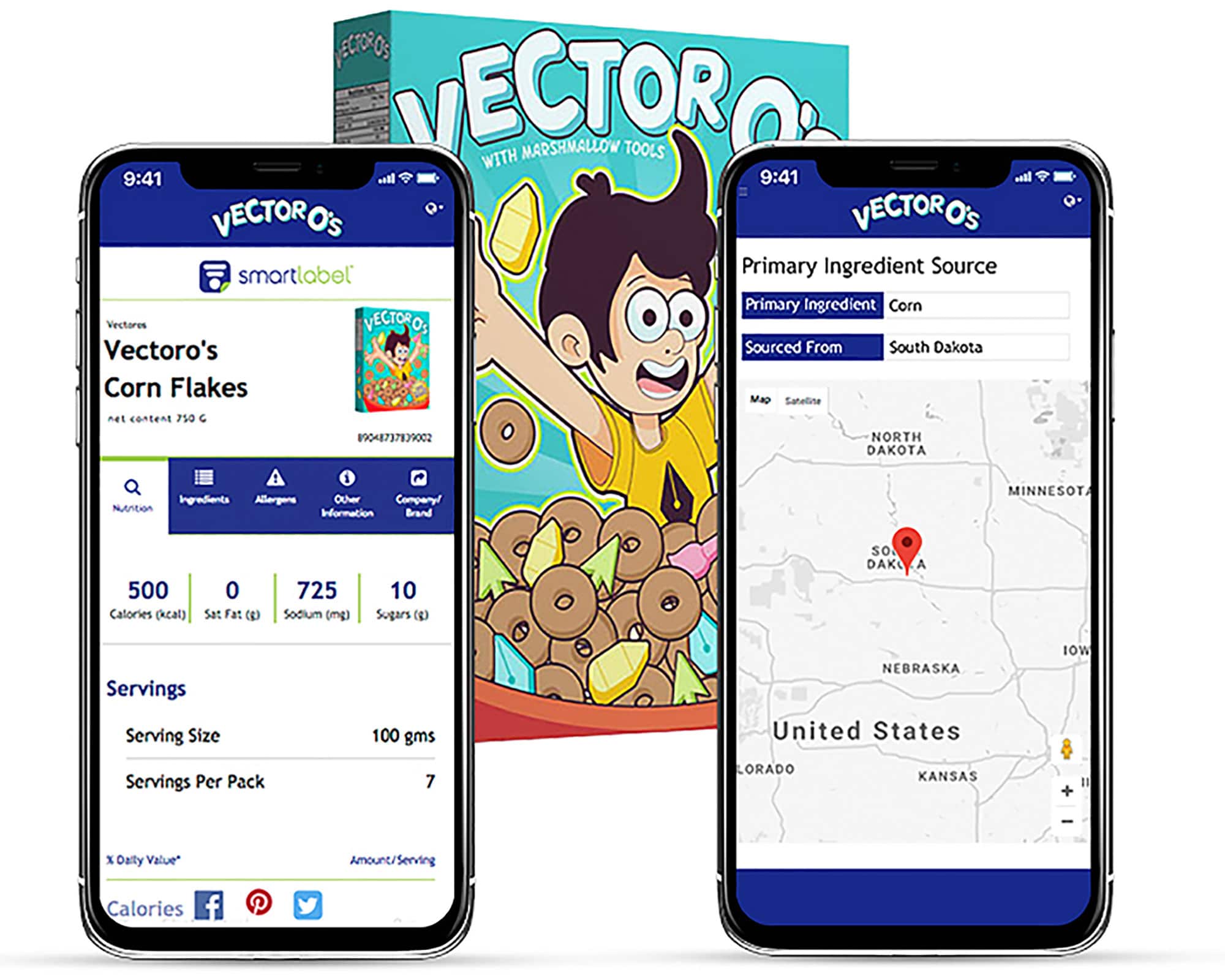 IOT Smart Products Platform
qliktag.com
The Qliktag Platform helps brands create shopper trust in products through truth, transparency and traceability. The cloud-based software brings consumer products and packaging into the Internet of things (IoT) by connecting QR codes, Data Matrix codes and multiple types of RFID tags including NFC, and packaging sensors with virtual twins on the cloud or URLs. These digitally enabled virtual twins for physical products or packages function as digital IDs and can be used to create innovative brand experiences, brand authentication programs and more applications, which can build brand processes that help promote trust.
Smart Packaging For Touchless Brand Interactions
tapwow.net
From consumer engagement to anti-counterfeiting and supply chain track and trace, DIRX2 from Tapwow offers robust business solutions and analytics for smart packaging while connecting creative partners to vendors. Because DIRX2 is a flexible platform powering touchless brand interactions, the platform can facilitate pandemic-response touchless solutions for a variety of shopper-engagement centers, including retail shops, casinos, restaurants and hospitality.
Antimicrobial Packaging System For Fresh Produce
aptarfoodprotection.com
InvisiShield from Aptar Food + Beverage is an active packaging system that protects fresh-cut produce from pathogens. It's seamlessly integrated into a sealed package where it releases a specially formulated amount of ClO2 (chlorine dioxide) to eliminate pathogens that may have been introduced through the supply chain, providing a final risk-reduction step at point of packaging.
Advertisement
Track My Way from Antares Vision is a PaaS (Platform-as-a-Service) for authentication, brand protection and consumer engagement. The company says Track My Way is interoperable with any enterprise platform, blockchain and consumer application, and creates the digital identity of physical products. Audiences can retrieve relevant, up-to-date and augmented content with a simple scan. This, Antares Vision says, enables real-time decision making for supply and demand, diversion detection and personalized rewards.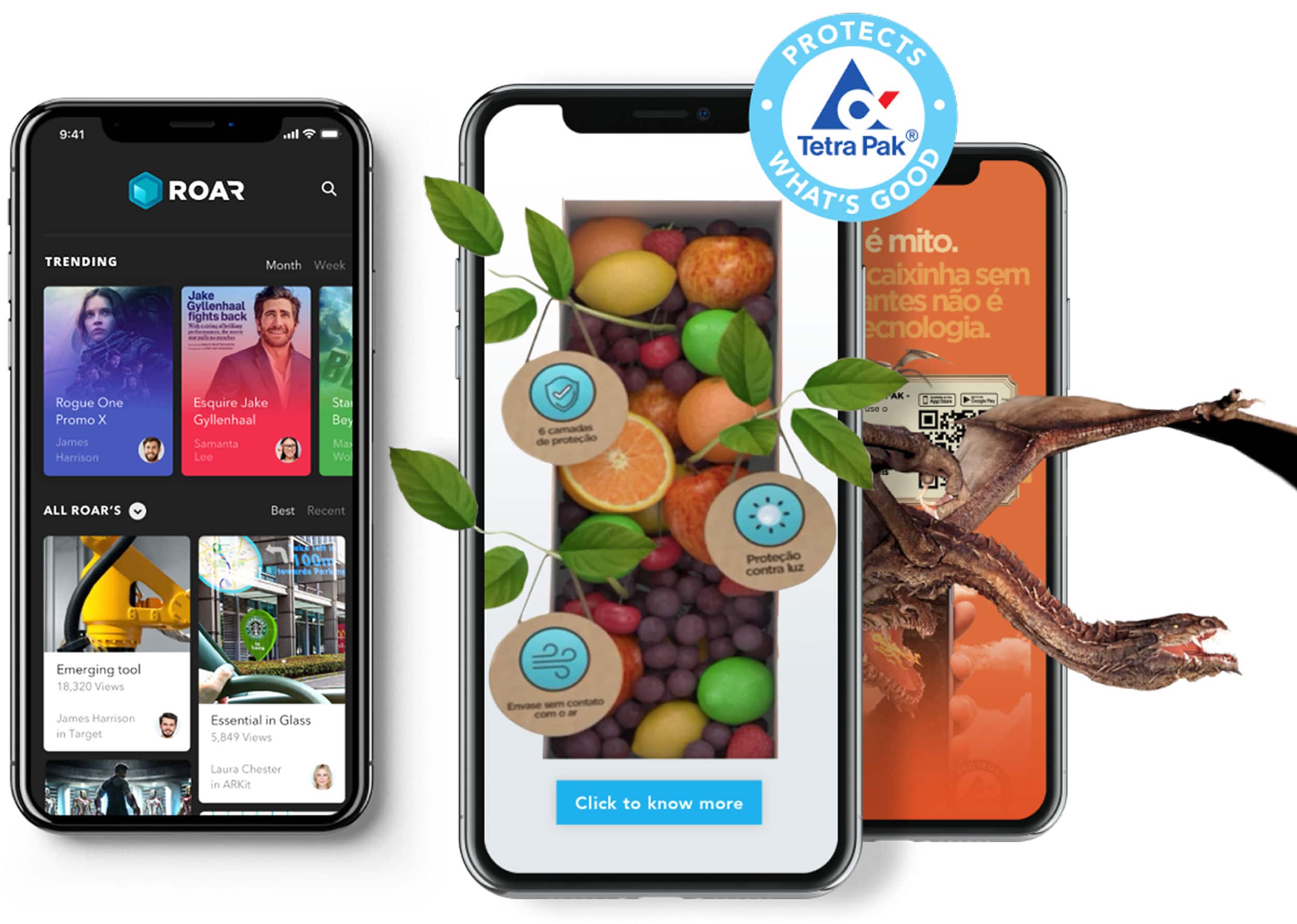 Augmented Reality Creation Software
theroar.io
ROAR is a SaaS content-management platform for the creation of augmented reality (AR) experiences for brands, retailers and packaging companies. The software company—ROAR Solutions— says its platform helps increase ROI by providing an AR solution for existing digital content that makes it simple to create and deploy AR content at scale.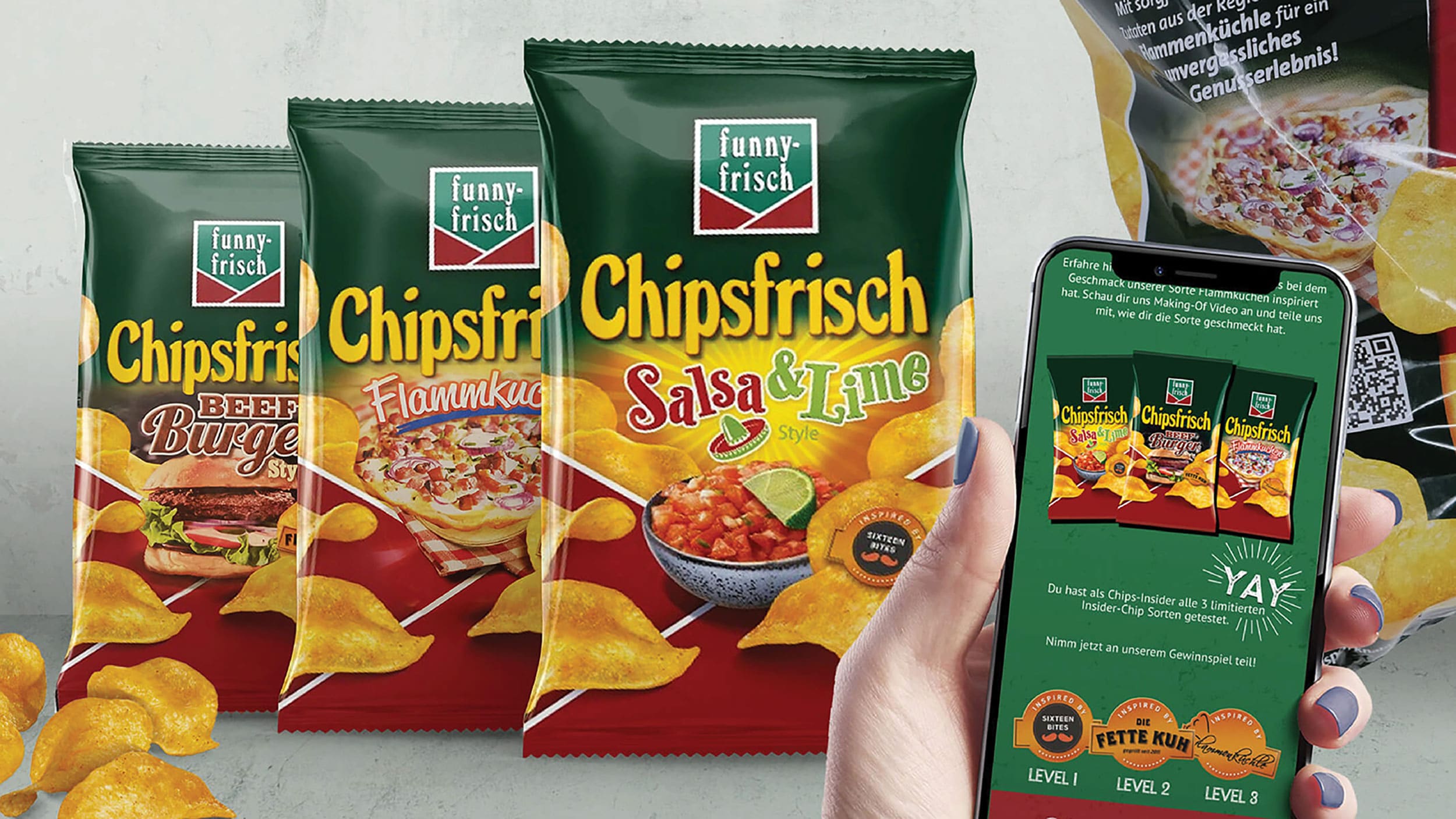 Packaging-Powered Gamification Experiences
bluebite.com
Blue Bite powered a gamification experience attached to Intersnack's potato chip packaging that promoted the brand's new chip flavors. The digital experience is launched on consumers' mobile devices when they scanned QR codes on packages. This encouraged brand interaction for Intersnack and drove potato chip sales.
Advertisement
SPONSORED VIDEO
Branding with Ferocity – Thinking Like an Indie Brand
Get a better understanding on how to leverage new technologies to engage and delight shoppers, sustainability's role in product and package design – being sustainable and premium are not mutually exclusive, plus best practices and tips for collaboration and how to launch new products and refresh existing product line-ups and brands.