New Ortega Street Taco Sauces Drive Innovation In Mexican Aisle
The Biondo Group was selected to create a bold look which stands strong on-shelf and on-line.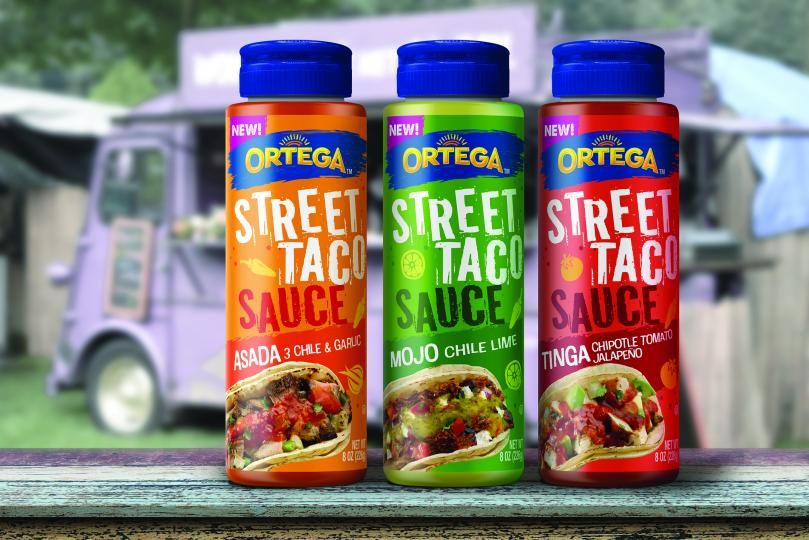 Capturing the spirit of your favorite street taco truck, Ortega offers a new condiment trio that pairs perfectly with any protein. Vibrant packaging communicates the sub-brand promise – to bring fun and excitement to your taco night with authentic flavors.
Street Taco Sauces reach retail with perfect timing. No matter where children study and parents work this Fall, demand for easy, interactive ways to bring out-of-home dining experiences into the safety of home remains strong.
The Biondo Group was selected to create a bold look which stands strong on-shelf and on-line. It was essential the line differentiate from Ortega 's other offerings with a distinctive personality while still fitting into the revitalized brand design.
Ortega Street Taco Sauces brand have been well-received and are attracting new consumers – especially young families – to Ortega . The vibrant packaging clearly communicates the line's contemporary flavors and thoughtful ingredients. We are excited to give consumers more options in customizing their tacos," said Jordan Greenberg, Executive Vice President and Chief Commercial Officer of B & G Foods.
Charles Biondo, founder of The Biondo Group and CEO added "OrtegaStreet Taco Sauce bottles are integral to the brand's interactive experience. With high-energy graphics, they are fun to squeeze and layer with other fixings. Strong flavor differentiation and appealing food imagery conveys the products' unique flavor profiles. The revised mega brand logo maintains strong historical equities with iconic Ortega blue and yellow."
Ortega Street Taco Sauce line includes three flavor SKU's – ASADA 3-Chile & Garlic for beef, TINGA Chipotle Tomato Habanero for chicken and MOJO Chile Lime for pork and fish.
Advertisement
SPONSORED VIDEO
Branding with Ferocity – Thinking Like an Indie Brand
Get a better understanding on how to leverage new technologies to engage and delight shoppers, sustainability's role in product and package design – being sustainable and premium are not mutually exclusive, plus best practices and tips for collaboration and how to launch new products and refresh existing product line-ups and brands.