Nobelus Laminate FIlms Validated for Scodix Embellishments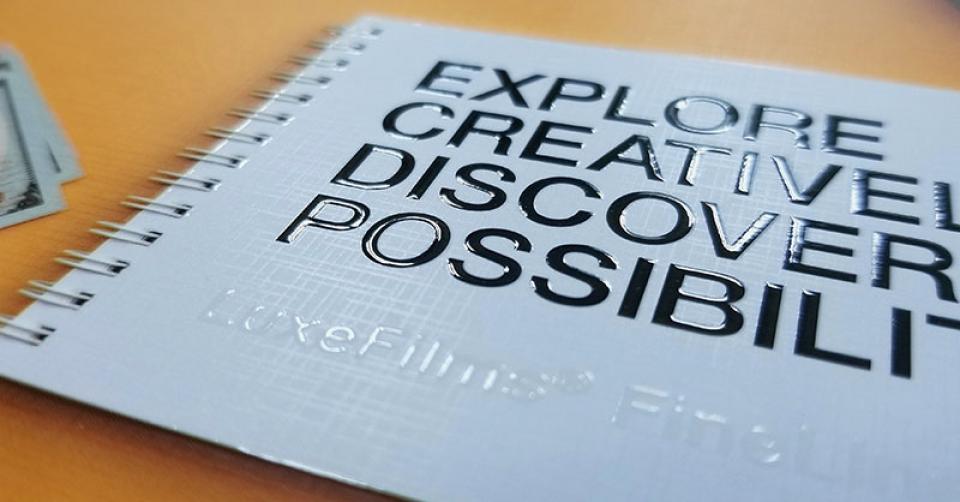 Nobelus, an innovative brand enhancement solutions provider of specialty laminate films for the commercial print and folding carton industries has been named a Scodix partner.
Scodix print-finishing technology embellishes ordinary print runs by producing a raised ink experience that adds dimension after printing and laminating, delivering a luxurious look and feel.
Nobelus Laminates are now compatible with and published in Scodix's latest recommended material list upon successfully passing testing protocol at their Headquarters near Tel Aviv, Israel.
As partners, Scodix and Nobelus are poised to champion the importance of combining Scodix spot UV embellishments to Nobelus' compatible range of value-add films in 2020.
Nobelus laminate films provide consistent and stable surfaces for polymer embellishments versus many other substrate options. Therefore, Scodix and Nobelus laminate films are a preferred pairing giving a Scodix user a wide scope of surfaces to enhance with confidence.
The Knoxville, TN-based Nobelus began an alliance with Scodix some years ago and continue to grow and expand their offerings for commercial print and folding carton manufacturers.
Advertisement
"Nobelus is a reliable and productive Scodix partner," states Guy Alon, Application Group Manager for Scodix. "Nobelus Films have been validated and approved by Scodix for production on the Scodix digital enhancement presses. Adding Nobelus specialized solutions increases our offering for our customers to deliver top of the line enhancement results."
Editorial Note: This post was shared by a member of the Brand Experience magazine community using our Community Voice tool.
Our website community uses the tool to post white papers, case studies, press releases and events about branding, design or marketing. These posts are vetted and edited by our editorial staff for editorial relevance and decorum for branding, design and marketing professionals. Approved and edited content then lives side-by-side with other editorial content. Overtly promotional content is not accepted, but we do have advertising options available for those interested in promoting their services or products.
Do you want to become a contributing author to the BXP website? Click here to learn how you can become a contributing member of the BXP Magazine community.
Advertisement
SPONSORED VIDEO
Branding with Ferocity – Thinking Like an Indie Brand
Get a better understanding on how to leverage new technologies to engage and delight shoppers, sustainability's role in product and package design – being sustainable and premium are not mutually exclusive, plus best practices and tips for collaboration and how to launch new products and refresh existing product line-ups and brands.