Stewart's Spiked Seltzer Launches New-Look Packaging
Familiar logo paired with attention-grabbing tagline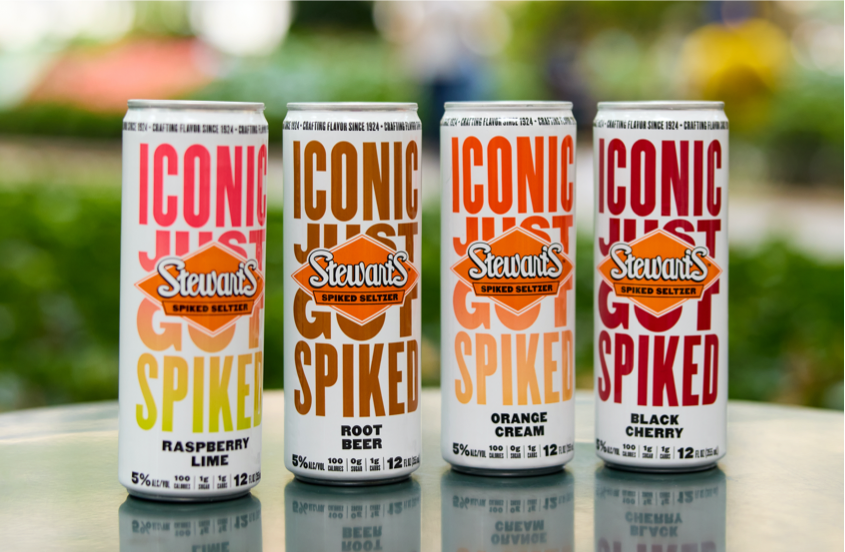 The Stewart's Spiked Seltzer brand has rolled out new packaging for its root beer, orange cream, raspberry lime and black cherry flavors.
The new design features the diamond-shaped, orange Stewart's logo front and center, along with the tagline "Iconic Just Got Spiked" in colors against a white background.
SPONSORED VIDEO
Branding with Ferocity – Thinking Like an Indie Brand
Get a better understanding on how to leverage new technologies to engage and delight shoppers, sustainability's role in product and package design – being sustainable and premium are not mutually exclusive, plus best practices and tips for collaboration and how to launch new products and refresh existing product line-ups and brands.