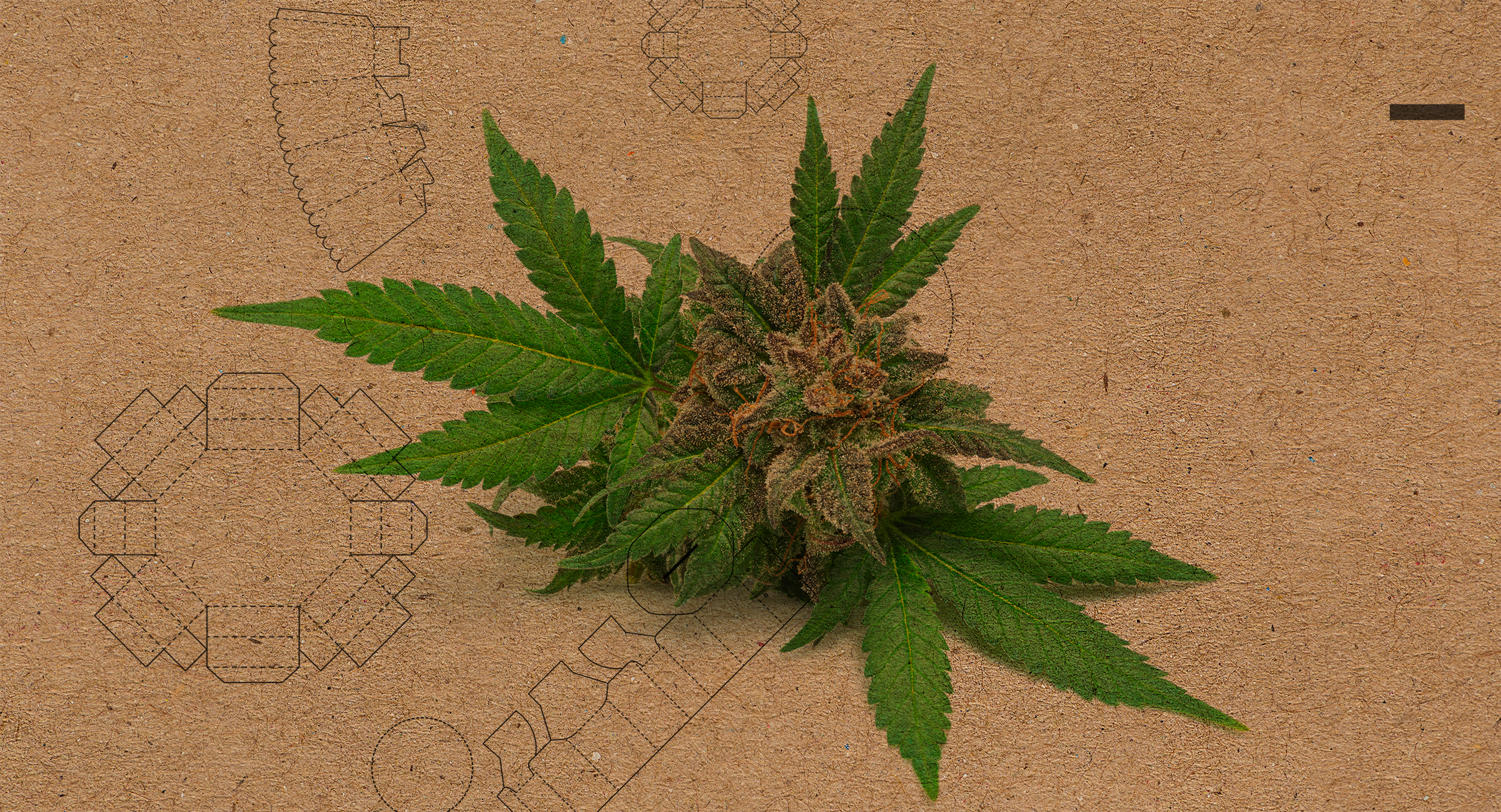 Causing a Big Sensation
Five trends shepherding the new generation of cannabis package designs.
DID YOU KNOW that legal cannabis sales in the U.S. passed $17.5 billion in 2020, with growth in figures of almost 50% from the previous year? Market research firm BDSA also reports that global cannabis sales reached nearly $21.3 billion in 2020, an increase of 48% over 2019 sales of $14.4 billion.
In any growing industry, there are bound to be many different trends that crop up when it comes to the packaging, branding and outlook on the products. This is no different with cannabis. As more dispensaries and smoke shops open up and provide their products, people are learning more about what works for selling cannabis.
It's not just cannabis for smoking. CBD products have also become more popular, and the packaging can make all the difference for a brand. Now that marijuana products can be picked up and bought off the shelf, it's important to make your products stand out.
---
Playing with stereotypes
Peoples' perception of cannabis is evolving all the time. Twenty years ago, if someone would have told you how many states now allow cannabis for recreational use within the law, you probably would've been shocked. All of this means that peoples' stereotypes are changing, the images people have of the average smoker is evolving.
To acknowledge this, many cannabis brands have started to make fun of these outdated perceptions and stereotypes to help build stronger connections to today's cannabis consumer. If you go to a dispensary you might find that some of the terminology you may have heard your mom use about "stoners" or "hippies" are now being used to promote products. Some of the best sativa strains are hinting at these cultural references. There's a chance for wordplay, puns, and even fun imagery that works with peoples' previous ideas of what stoners might have been.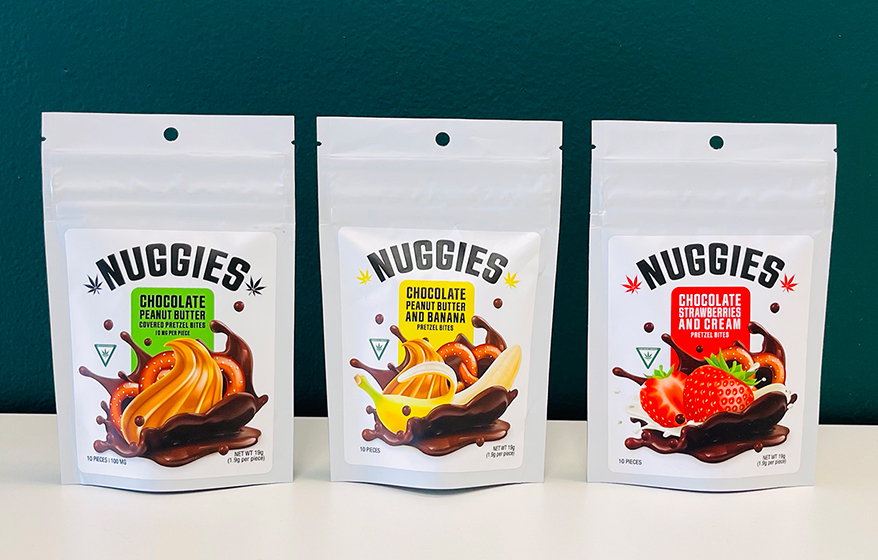 Now people can enjoy marijuana in many countries and states, without ever having to worry about being tarred with the brush of being a criminal or somehow anti-establishment. Recreational weed is perfectly legal, and even people running businesses or in high-level executive jobs can use cannabis to help with their daily life. This is one of the reasons why we can make fun of those outdated ideas of what weed is.
Leveraging the color green
This is one aspect of marijuana marketing that really writes itself. Marijuana's distinctive green color, and the fact that it is even referred to as "green" by some people, means that this is likely to be the prominent color when it comes to a marketing campaign for cannabis products.
It's about more than just the color of the marijuana plant, though. Green is the color that represents the right image for the product. It conjures images of organic and natural products, which is exactly what consumers want from something they are going to be putting into their systems and consuming. A good example of this are Kush Bottles, with a neon green design, that epitomizes the green cannabis branding trend.
More or less
Minimalism is very much "in" when it comes to all kinds of marketing. We live in an age of high technology, and virtually every brand out there wants to create the image that is associated with minimalism . A minimalist look to packaging usually exudes the image of sophistication.
This has been successfully done in the edible, beverage and inhalable markets for both celebratory special occasions and everyday use. Cannabis-infused edibles brand Nuggies debuted with colorful graphics but on a sleek, white background on a standup pouch. Twisted Shaker retained its simple label design and distinctive squat bottle to introduce its THC-infused line with Twisted Shaker's already strong brand equity. Rolling Stone by Select's minimal packaging encourages shoppers to learn more about the new product line's story. The limited colorway of black, white and red conveys a sense of integrity to the new co-branded products. The simple face of Legion's The Monarch packaging reinforces the brand's earth-first message by visually conveying a minimalist approach to package design.
Most successful brands are taking a minimal approach to their cannabis packaging, but this isn't the only way to approach cannabis packaging and design. You might want to go for a more playful look, and minimalism might not be the best approach. Look to cannabis brands and their counterparts—Fable, Elegance Vodka and the newly launched Zen THC Social Tonics— for inspiration.
Eco-friendly packaging
In the Venn diagram of people who take cannabis products and those who care about whether the packaging is eco-friendly, there is a huge crossover. In the world of marijuana marketing, it's vital that you think about whether your packaging products are biodegradable.
As well as being responsible, make sure you show people that you have thought about it. You can create a guide to show how you have created your packaging. Make sure you use the recycling logos and show that you have sourced all of your packaging materials as ethically as possible.
Safety still comes first when it comes to marijuana, and people still tend to go for mylar bags and childproof packaging. This means that kids can't get to products that you don't want them to. This can still be achieved without creating any superfluous waste. It's everyone's responsibility to think about the future. There are several companies such as Sana Packaging, that are focused on eco-friendly packaging designs made with plastic converted from 100% hemp materials.
Sourcing and grow methods matter
We live in an age where people can find out more about the marijuana they are consuming. In many parts of the world, you're free to search for information and learn about the different types of marijuana, their CBD and THC content, and more information about the weed strain in question.
Sourcing and grow methods are important to a lot of people who are consuming marijuana. Different growth methods and sources can have different effects on the body and the mind, and it is good to be clear about what the products offer.
The more information you can arm potential customers with, the better. On top of this, you need to think about what is legally required. In many states, you may have to show lab results for the marijuana product as well as other information such as the source and how it was grown. This is all a part of your packaging, and just as important as any imagery.
Learn from market leaders
Cannabis marketing is a relatively new industry. There are a number of ways to approach branding, but it is a good idea to go with the tried and tested approaches and ensure that you learn the lessons from other companies who have already created effective cannabis brands.
The cannabis products industry is growing and evolving, but there are a few principles that continue to guide different dispensaries, growers and cannabis-product manufacturers: Show that you care about the environment and that your marijuana products have been ethically made and packaged. Be a brand that consumers can rely on, and be willing to share as much detail as end-customers want about the products they're putting in their bodies.

SPONSORED VIDEO
Branding with Ferocity – Thinking Like an Indie Brand
Get a better understanding on how to leverage new technologies to engage and delight shoppers, sustainability's role in product and package design – being sustainable and premium are not mutually exclusive, plus best practices and tips for collaboration and how to launch new products and refresh existing product line-ups and brands.