Nature's Path Expands Mission to Reduce Packaging Waste
Organic food brand joins Loop on its mission to reduce packaging waste.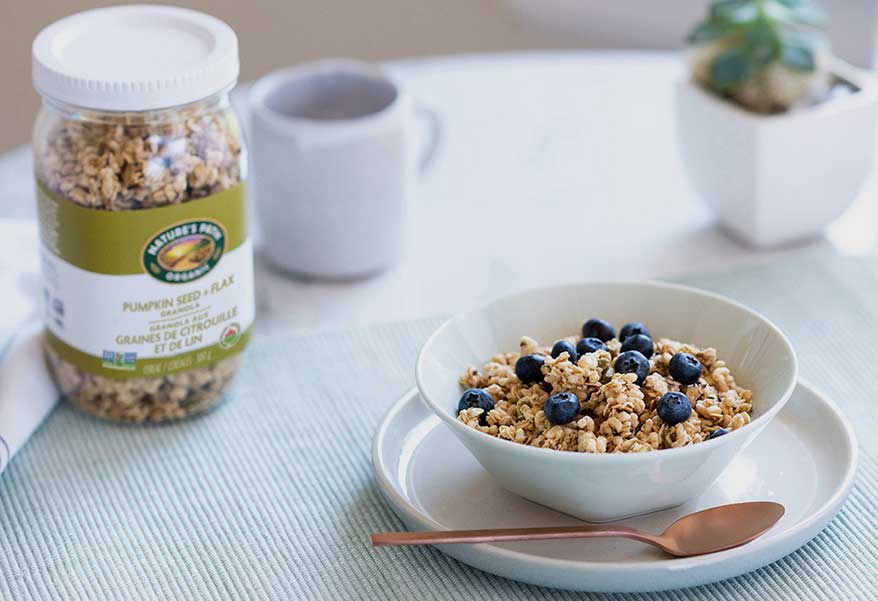 (PRESS RELEASE) Nature's Path, the self-reported North America's largest organic breakfast cereal and snack food company, announces its expanded partnership with Loop as the global reuse platform launches its service in Canada.
Initially rolling out across most of Ontario, Loop customers will now be able to shop for a wide variety of food and household products from trusted brands, including Nature's Path, in durable, reusable packaging.
Loop consumers can order through loopstore.ca and pay a deposit on each package which is fully refundable when it is returned. After use, consumers simply place the empty containers back into the Loop Tote and return the tote by scheduling a free pickup online or dropping it off at one of the more than 500 participating retail locations in Ontario. Nature's Path will offer its Pumpkin Flax Granola through Loop in reusable jars and has plans to eventually increase its available product line.
"We were honored to be one of the first companies, and the first organic food producer, to join Loop on its journey of reducing global waste. As a Canadian company, we are even more excited to expand our partnership with Loop as it takes its first step towards reducing waste here in Canada," says Jyoti Stephens, vice president of mission and strategy for Nature's Path.
As part of Nature's Path's mission to always leave the earth better than they found it, the company first joined Loop as one of its founding partners when the platform launched in New York City in May of 2019. Since then, Loop has expanded across the United States as well as into the United Kingdom and France.
"Nature's Path is Loop's ideal partner; a company truly committed to zero waste. Its ongoing work to better the planet is an inspiration and should be an example to other companies that a successful business along with sustainability is not only doable, but profitable." Tom Szaky, founder and CEO of Loop and TerraCycle.
Advertisement
Nature's Path is deeply committed to sustainability. The company was the first North American food producer to achieve zero-waste certification at all its manufacturing facilities, and is committed to all its packaging being reusable, recyclable or compostable by 2025 (and it's already 97% of the way there by weight.) Nature's Path estimates that one reusable jar of its Loop granola will save more than 4 kilos (9 pounds) of waste generated from 100 boxes of granola.
"We are always working to improve and reduce our packaging footprint," says Stephens. "We really value what Loop is trying to achieve, and truly believe it represents the future of consumer goods. People want the reduce the amount of waste they are generating, and Nature's Path is proud to be at the forefront of this movement."
SPONSORED VIDEO
Branding with Ferocity – Thinking Like an Indie Brand
Get a better understanding on how to leverage new technologies to engage and delight shoppers, sustainability's role in product and package design – being sustainable and premium are not mutually exclusive, plus best practices and tips for collaboration and how to launch new products and refresh existing product line-ups and brands.