CXO Series: A Values-first Marketer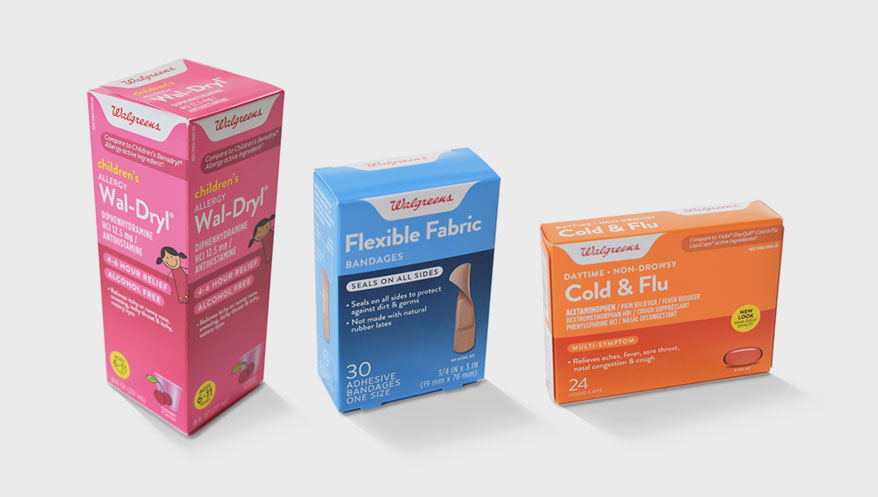 FOR THIS EDITION of Brand Experience's CXO series, we sit down with Helayna Minsk, group vice president of Walgreens Retail Brands at Walgreens Boots Alliance. Prior to her role at Walgreens, Minsk was vice president of marketing at Johnson & Johnson Consumer China, Shanghai; vice president of business development, consumer health care, at Johnson & Johnson North America; vice president of global franchise marketing, women's health, at Johnson & Johnson; and marketing director of laundry at Unilever.
Minsk is known for her comprehensive marketing experience and strong track record for driving profitable business growth while creating transparent, collaborative, high-performing and rewarding work environments. Here, we share highlights from our interview with Minsk held at Walgreens' corporate headquarters in Illinois.
Although Walgreens has left the slogan, "At the corner of happy and healthy," behind, the aspiration remains steadfast in the retailer's DNA. This ethos is part of the reason why Minsk came to work on the retailer's own brand business. "Stefano Pessina [executive vice chairman and chief executive officer of Walgreens Boots Alliance] always says, 'We are a force for good in the world,'" Minsk says, noting that happy, healthier and simply better is still very much part of the Walgreens' brand promise.
The same can be said of the Minsk brand, although she might be too modest to say so. "I've been very privileged," she says. "I've worked for three amazing companies— Unilever, Johnson & Johnson, and of course, now Walgreens Boots Alliance. These are companies that have missions that very much speak to me and my values, and that I'm very proud to say that I work for.
"My last two years at J&J, I was actually in China and I saw that so many women in China working," Minsk recalls. "The baby's often home with the nanny, mother or the grandmother. Mothers want to breastfeed but they aren't going to be able to leave in the middle of the workday and, at that time, giving employees a private place to pump breast milk wasn't part of the Chinese culture. So we created a program that gave her a place where she can pump breast milk and a service that would take the breast milk back home to the nanny or the grandmother." Minsk notes that the benefits of the service were more than just nutritional. Providing breast milk for continuous feeding, Minsk remarks, helps ensure that the child will be more receptive to breastfeeding later in the day when the mom is home. This empowers women in their roles as mothers because it allows them to have that, as Minsk says, one-on-one personal time.
Advertisement
The Pump It Forward program also exemplifies Minsk's approach to product development. "As much as you want to jump directly to the product [when looking at new offerings], you really need to step back and understand how people live," she remarks. "Not even just how they interact with your product or your brand, but in general, how they live. That's really where the green shoots are, where the new opportunities are, is understanding how she lives, how her family lives, where the pain points are, and understanding how you can do a better job of really just making her life easier, better for her and for her family. We start with trends. We certainly did at J&J and at Unilever, and here at Walgreens, we have a global brand team and a trends team as well, who track trends here, in the UK and around the world, and then we try to leverage those findings long before we get into talking about a specific product."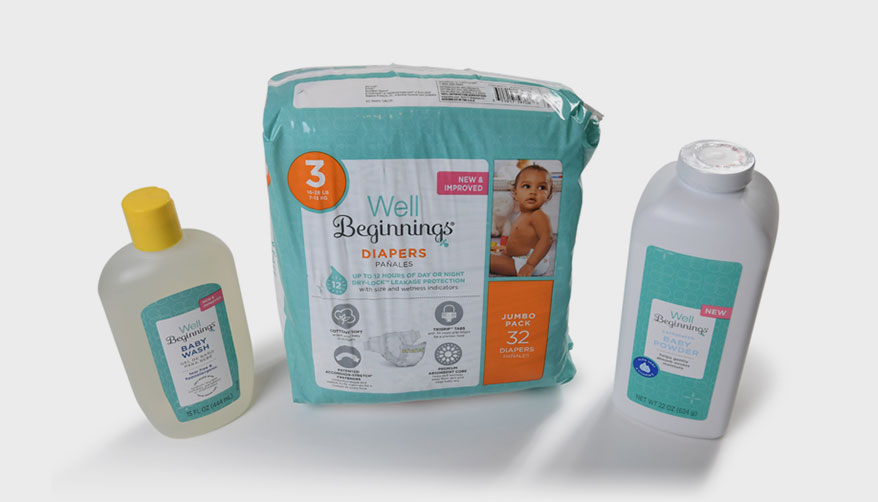 One trend that the brand and trends teams have been keeping a strong eye on is the convergence of the online and physical shopping experience. "The real opportunity for a company like Walgreens, where we have so many different levers for shopper engagement is the understanding of that omnichannel experience," Minsk explains. "We have online applications that help people manage their healthcare. We have an online way to buy. We have in-store beauty advisors. We have pharmacists. The challenge and the opportunity are how can we bring all of that to bear, along with understanding her lifestyle, to elevate our in-store, omnichannel and online experiences."
Part of that experience is rooted in trust. "Walgreens is all about trust," Minsk says. "It's also all about value. It's all about accessibility."
Whether looking at the shopping experience or the product experience, Minsk contends, her team is looking at how to deliver to the specific Walgreen's customer's needs and that means understanding her lifestyle. "We make sure that our [own brands] products look as wonderful as a Walgreens' experience will be," she remarks. "This is important whether the product is branded under the Walgreens' name or other brands such as Nice, Petshoppe and Infinitive. When a shopper brings home one of our own branded products, she brings home all of the values that we hold dear about Walgreens."
That starts with knowing the customer. "We conduct fairly robust consumer research into what benefits, what products, what claims, what features are most meaningful to her," Minsk explains, "and we engineer our products specifically to address her wants and needs. We aren't looking to knock off the national brand, which is I think people's perception of store brands. We were actually looking to engineer a product that has everything she wants, and nothing that she doesn't. We're truly giving her the best possible value because we've engineered the product to deliver only on those things that are meaningful to her, and not ask her to pay for things that she doesn't care about.
Advertisement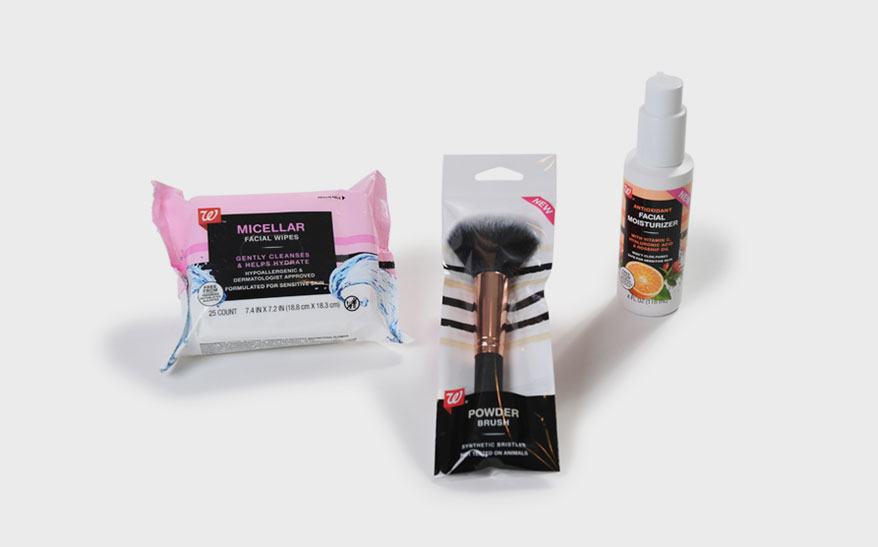 "One of the most exciting things about coming to Walgreens is you can do a lot more than basic research," she adds. "A CPG can buy Nielsen or IRI data, but you don't get that level of granularity when you work at a CPG in terms of who's bought what, how often, what else they're buying. At Walgreens, I can look at patterns, look at how a shopper uses a product within her family and within her household and what would be meaningful change. I get a very granular look at what increases her basket, what she buys together, and what she's searching for when shopping. The volume and the richness of the customer data that we have, by virtue of our purchase data and our loyalty data, it is just a wealth of knowledge for a marketer. That database is absolutely indispensable to us, and we mine it every day.
"Another one of the advantages of working on the retail side versus on CPG is we have access to the retail environment," Minsk adds. "If I was still in CPG, I might be able to get immersion to test in 10 stores before a product line rolls out. Here, we can actually walk customers through a real-life looking environment and see how they shop, see what catches their eye, make sure that in fact when we launch it at the store level, it's at its most convenient location. We have a store within our corporate offices. It's a full sized Walgreens store! It is set up with a photo department. There's the pharmacy in back. This is not where the employees shop. This is literally set up to do nothing but see how our shelves are coming across, see where things are located and where the opportunities are. If we put a display here, is that going to be in the way? Is that convenient for somebody? Will that catch them as they're walking out as we reset shelves? As we reset, is everything where it should be? Is that promotion blocking this brand?"
This full-sized store is especially important when testing out seasonal offerings. "If we want to test out what holiday 2019 looks like, we can't go into a Walgreens that's servicing customers today [and disrupt the current customers' experience] to do that." Having a full size Walgreens to test how people shop helps the retailer fulfill its responsibility to today's customers and tomorrow, and it enables Walgreens to look at the customer journey in a very specific way.
Unlike other brands that might have to imagine and travel down the customer's journey by creating documentation to replicate, Walgreens is actually able to evaluate and measure the real thing. When looking at the customer journey, Walgreens also leverages its own workforce as potential shoppers, with Minsk encouraging employees to use the own brand products and share them with family and friends.
Advertisement
It's just one of the many ways, Minsk shared during our interview, which airs at 2p.m. Eastern on September 12 , that her team builds trust in the brand, motivates employees by creating opportunities for them to see the impact of their work, builds brand equity for Walgreens and the individual store brands, has successfully rebranded and redesigned many of its own brand product lines, and ensured that that all of its products are accessible to consumers of all ages. To register for this free broadcast, visit bxpmagazine.com/cxo-walgreens.
SPONSORED VIDEO
Branding with Ferocity – Thinking Like an Indie Brand
Get a better understanding on how to leverage new technologies to engage and delight shoppers, sustainability's role in product and package design – being sustainable and premium are not mutually exclusive, plus best practices and tips for collaboration and how to launch new products and refresh existing product line-ups and brands.