Nerds Candy's New Packaging Unlocks a Candy-Themed Dungeon & Dragons Adventure
Packaging features D&D-inspired Nerds characters that are playable in the game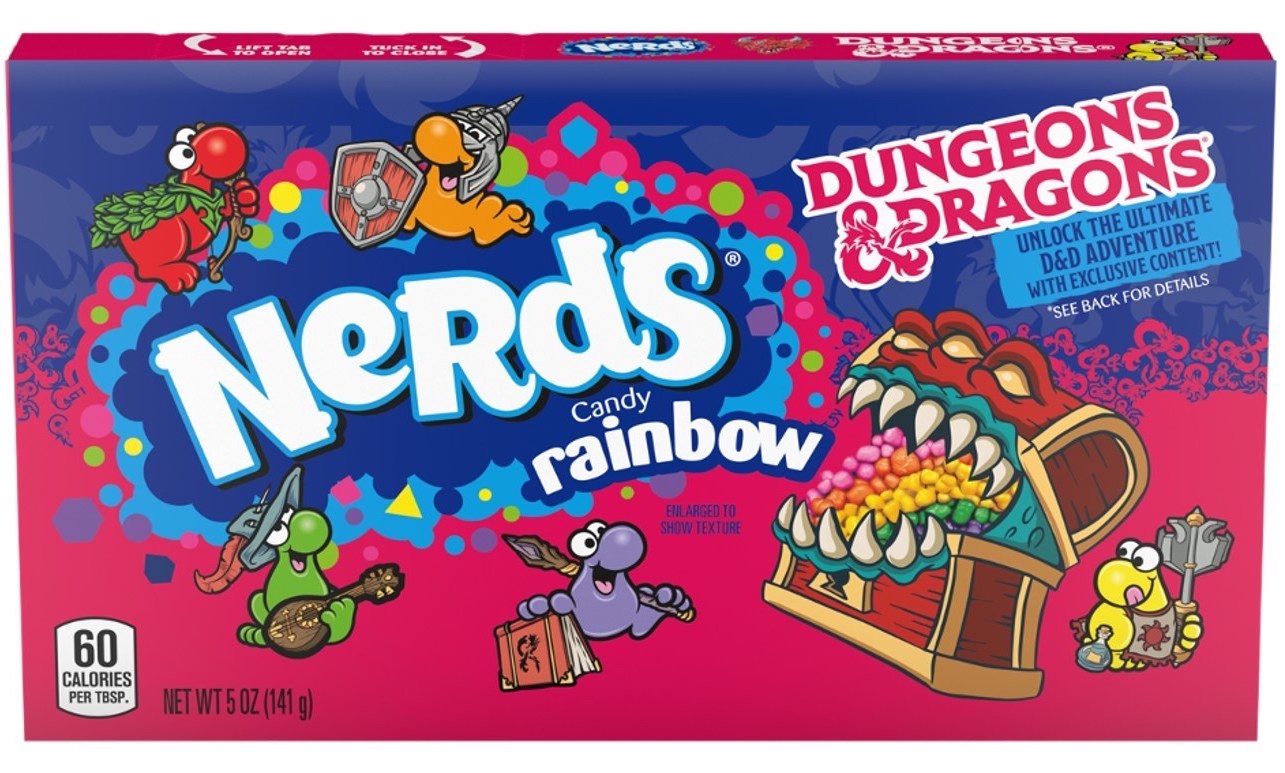 Nerds Candy and Dungeons & Dragons have partnered to launch limited-edition Nerds Gummy Clusters and Rainbow Nerds Theater Box packaging, featuring a team of new D&D-inspired Nerds characters.
Starting Sept. 1 through December of 2021, customers who purchase Nerds Gummy Clusters or Rainbow Nerds Theater Box D&D packaging can upload their receipt to nerdscandy.com/dnd to enter the world of Dungeons & Dragons and join an exclusive campaign called "Restoring Harmony."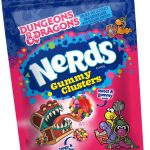 After uploading the first receipt, fans will gain access to a single PDF adventure and character sheet that can be run in under an hour by a Dungeon Master and one player taking on the role of a Nerds character starting at level one.
Restoring Harmony features the six different Nerds characters, each representing a different type of Nerds personality: Curiosity, Creativity, Spontaneity, Deep Thinking, Logic and Humor. Uploading more receipts will enable access to more Nerds character sheets and adventures, and, after all six have been played, the seventh receipt upload will unlock the final adventure with the entire party at third level which concludes the Restoring Harmony story.
Nerds Gummy Clusters and Rainbow Nerds Theater Box D&D packaging will also give fans the chance to win a D&D prize pack through the Restoring Harmony sweepstakes running from Sept. 1 through December 2021. Entrants must be at least 13 years of age and reside in an eligible country. For more information, visit nerdscandypromotion.com.
Nerds Gummy Clusters and Rainbow Nerds Theater Box limited-edition D&D packaging are available at mass, grocery, drug and convenience stores nationwide in September, as well as online through ecommerce partners. MSRPs range from $0.99 to $3.99.
Advertisement
SPONSORED VIDEO
Branding with Ferocity – Thinking Like an Indie Brand
Get a better understanding on how to leverage new technologies to engage and delight shoppers, sustainability's role in product and package design – being sustainable and premium are not mutually exclusive, plus best practices and tips for collaboration and how to launch new products and refresh existing product line-ups and brands.