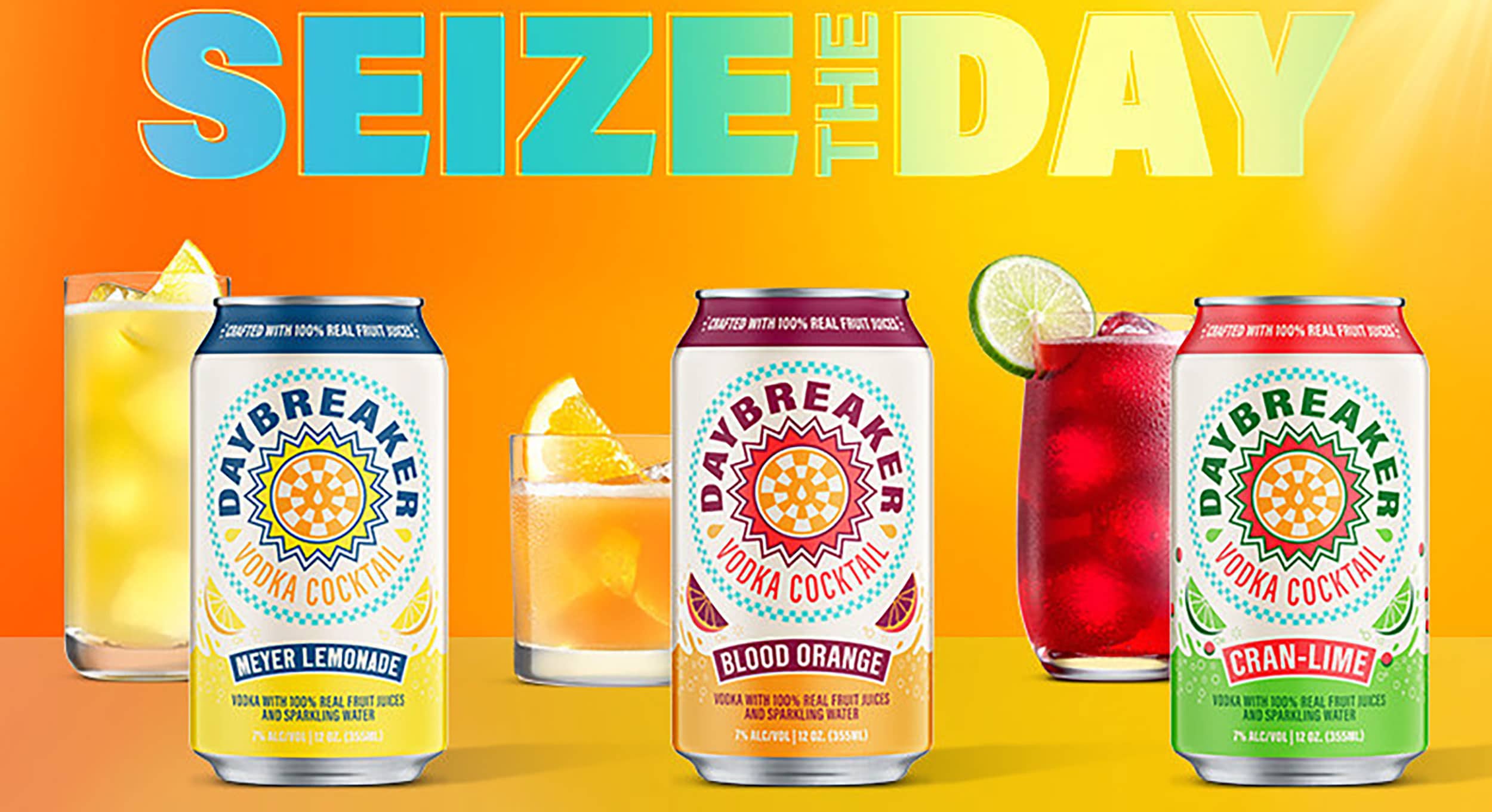 Two Roads Brewing Breaks Beyond Beer with Packaged Cocktails
Daybreak Vodka Cocktails deliver the experience of a bar-made cocktail to consumers at home.
TWO ROADS BREWING Company has grown to be a top 50 craft beer producer in the United States, but the brand's latest move shows that packaged goods companies can reach beyond their legacy markets to grow their product lines. The newest product, a RTD cocktail, is the result of investment in innovation that goes back to 2019. In 2019, the brewer opened its Area Two Experimental Brewing Innovation Hub has enabled Two Roads Brewing Company to craft everything from wild sour beers, pastry-inspired stouts, barrel-aged hard seltzers and more.
CEO Brad Hittle remarks, "Today's craft beverage consumer demands not only excellent, high-quality liquids but also innovation and authenticity."
The company considers the Daybreaker Vodka Cocktail line the epitome of its innovation to date. Hittle explains, "By veering away from the commonly used so-called 'natural flavorings,' our breakthrough recipes on Daybreaker use real fruit juice and deliver an exceptional cocktail experience."
Expanding on Hittle's, Two Roads Brewing Company's master brewer and co-founder Phil Markowski notes, "When we set out to develop the Daybreaker line of Vodka Cocktails we had the ambitious goal of replicating the character of a freshly mixed cocktail, in a can. We wanted our products to taste like they were just handed to you by a professional bartender. By sourcing the very best juices and utilizing our proprietary production methods, we have absolutely achieved that goal—a freshly made cocktail taste in a convenient, go-anywhere, 12-oz can."
According to Two Roads Brewing Company's marketing director Collin Kennedy, it is the convenience of the "go-anywhere, 12-oz can" that inspired the product's name. "The Daybreaker name was born out of the desire to help consumers break from the mundane and ordinary," Kennedy says. "We want to empower consumers to get out there and Seize the Day, whether that means a beach outing with friends, hitting the golf course, or something as simple as a spontaneous happy hour, Daybreaker is the perfect option."
Advertisement
SPONSORED VIDEO
Branding with Ferocity – Thinking Like an Indie Brand
Get a better understanding on how to leverage new technologies to engage and delight shoppers, sustainability's role in product and package design – being sustainable and premium are not mutually exclusive, plus best practices and tips for collaboration and how to launch new products and refresh existing product line-ups and brands.